After clicking "Watch Now" you will be prompted to login or join.
---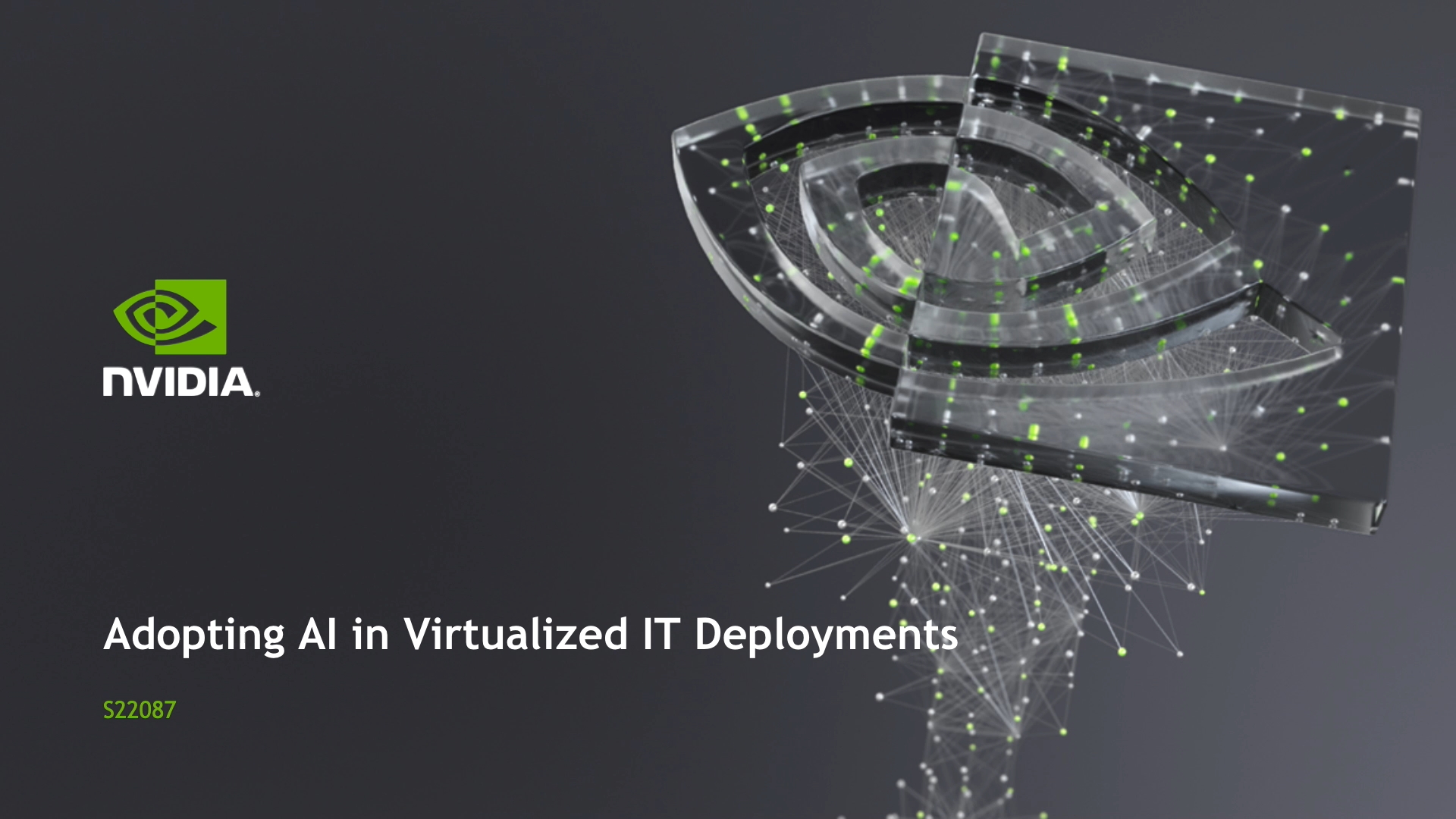 Click "Watch Now" to login or join the NVIDIA Developer Program.

WATCH NOW
Adopting AI in Virtualized IT Deployments
Seydou Djabate, NVIDIA | Sumit Kumar, NVIDIA
GTC 2020
While deep learning researchers and engineers require flexibility, reliability, and performance, IT organizations demand visibility and control over the environment to maximize data security and ensure compliance with industry regulations. Virtualization has unlocked the power of data center consolidation and workforce mobility, where every employee can work on their favorite device from anywhere in the world — while also providing IT organizations with a way to manage and secure resources. We'll share our work on how organizations can leverage existing investments in virtualization to provide researchers and engineers with secure, mobile, and GPU-ready environments that are able to support deep learning workloads with NVIDIA Virtual GPU and GPU Cloud.
---