NVIDIA DRIVE End-to-End Solutions for Autonomous Vehicles
The NVIDIA DRIVE® platform for autonomous vehicle development covers everything from the car to the data center. DRIVE Hyperion is the in-car solution, a vehicle architecture that includes sensors, DRIVE AGX for compute, and software tools necessary for robust self-driving and intelligent cockpit capabilities. In the data center, NVIDIA provides the hardware and software you need for AV development, including NVIDIA DGX™ to train DNN for perception and DRIVE Sim for generating data sets and validating the entire AV stack.
---
DRIVE Hyperion
NVIDIA DRIVE Hyperion™ is an AV development platform and reference architecture for developing Level 2+ and Level 3 highway autonomous solutions. It consists of a complete sensor suite that's tuned, optimized, and safety-certified, as well as a high-performance AI computing platform—DRIVE AGX.
NVIDIA DRIVE AGX™ Developer Kit provides the hardware, software, and sample applications needed for the development of production-level AVs. The DRIVE AGX system is built on production-ready, auto-grade silicon and engineered with security in mind, featuring an open software framework.
DRIVE Hyperion is designed with additional compute power to offload data recording and replay, plus improve overall data processing efficiency.
This end-to-end (E2E) platform can be integrated into test vehicle fleets, enabling developers to build, evaluate, and validate self-driving technology at scale.
Learn More About DRIVE Hyperion
---
DRIVE SDK
NVIDIA DRIVE® SDK comprises the foundational DRIVE OS and DriveWorks SDK, as well as advanced applications such as highly automated supervised driving (DRIVE AV) and AI cockpit (DRIVE IX). It's modular and open, empowering developers to efficiently build and deploy a variety of state-of-art AV features, including perception, localization and mapping, planning and control, driver monitoring, and natural language processing.
Learn More About DRIVE SDK
---
DRIVE Infrastructure
NVIDIA DRIVE® Infrastructure encompasses the complete data center hardware, software, and workflows needed to develop autonomous driving technology—from raw data collection through validation. It provides the end-to-end building blocks required for neural network development, training and validation, and testing in simulation.
Learn More About DRIVE Infrastructure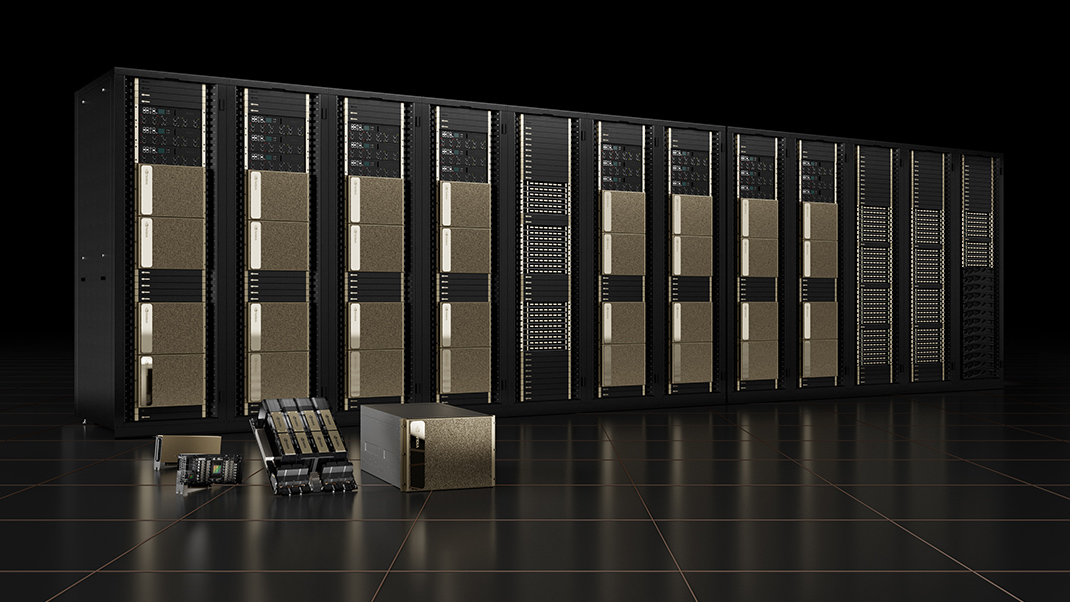 ---
DRIVE Sim
NVIDIA DRIVE Sim™ uses high-fidelity and physically accurate simulation to create a safe, scalable, and cost-effective way to deploy self-driving vehicles. It taps into NVIDIA's core technologies, including NVIDIA RTX™, Omniverse™, and AI to deliver a powerful, cloud-based computing platform capable of generating a wide range of real-world scenarios for AV development and validation. DRIVE Replicator can generate datasets to train the vehicle's perception system or test the decision-making process. It can also be connected to any AV stack in software-in-the-loop (SIL) or hardware-in-the-loop (HIL) configurations to test system integration using DRIVE Constellation.
Learn More About DRIVE Sim
---
---
Training
The best way to learn is by doing. To help you get started, we've assembled a series of tutorials and instructional materials featuring the latest developer innovations.
See All
---
Read the Latest Technical Blogs
---
Peek under the hood to experience NVIDIA's latest autonomous driving innovations through DRIVE Labs and DRIVE Dispatch.
View DRIVE Videos