Our GTC Fall 2020 virtual event featured a record breaking number of sessions, podcasts, demos, research posters, and more. We are now opening access to all the great content shared at the conference through the new NVIDIA On-Demand catalog. Learn more about breakthrough NVIDIA technologies and dive into our expansive selection of graphics and simulation sessions.
Ampere Architecture
The launch of our new Ampere architecture was a long anticipated event of this year. Designed for the age of elastic computing, it delivers the next giant leap by providing unmatched acceleration at every scale, enabling these innovators to do their life's work. Learn about the architecture and its benefits with these sessions:
NVIDIA Ampere for Professional Workflows: Learn about these new GPUs for professional visual computing and how they provide the power of the next generation of RTX from the desktop to the data center.
Rendering at the Speed of Light on NVIDIA Ampere GPUs: Explore hardware improvements over the previous generation, best practices for application developers, and tooling improvements that will help you write high-performance graphics code.
See more Ampere architecture talks >
Graphics and Simulation
Discover new pipelines and tools that are emerging in the graphics industry, and learn how professionals are using the newest technologies to enhance content creation.
Rendering Games With Millions of Ray-Traced Lights: Hear from NVIDIA experts to learn about the latest research in the area of many-light sampling, plus implications of many-light rendering on game content creation pipelines.
Bringing Ray-Traced Visualization to Collaborative Workflows: Omniverse XR: See how augmented reality is integrated within the Omniverse rendering pipeline, and how Omniverse AR is applied across a range of use cases. Plus, get an inside look at the different strategies created in Omniverse Kit to bring its ray tracing engine to virtual reality.
What's New in Optix 7.2: Learn strategies to achieve optimal ray tracing performance with OptiX 7.2.
See more graphics and simulation talks >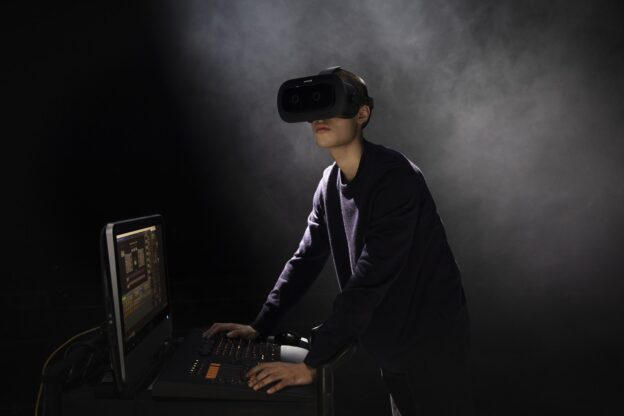 Extended Reality (XR)
Learn about the advanced tools that help create high-quality immersive environments, and see why virtual and augmented reality are one of the most anticipated forms of content to arrive over 5G networks.
AR and VR Graphics Technologies at NVIDIA: Get an overview of XR graphics technologies from NVIDIA, including our latest tools and SDKs.
Streaming XR Over 5G Changing the Way We Learn, Work, and Play: Explore current VR and AR hardware limitations, and see some of The Grid Factory's achievements leveraging NVIDIA CloudXR and 5G.
Photorealistic Mixed-reality Solutions that Merge Virtual Content with Their Real-world Challenges: Learn how to create a new kind of immersive design, simulation, or training experience with the power of NVIDIA Quadro GPUs, Varjo virtual- and mixed-reality headsets, and Lenovo workstations.
See more XR talks > 
Industry Technology Trends
From asset creation to RTX acceleration, check out the innovative techniques that are transforming the future of graphic workflows across all industries.
Virtual Production with Cine Tracer: Hear how live action cinematographer Matt Workman has created a previsualization and virtual production app for the film industry using Unreal Engine.
Unreal Engine + RTX from a Filmmaker's Perspective: See how today's real-time tools with RTX power can enable indie filmmakers to tell high-concept stories without huge budgets, resources, and a big rendering farm.
Real-Time and Production Ray Tracing with V-Ray: Learn about advances in real-time ray tracing and production rendering for V-Ray workflows, including RTX acceleration and the use of CUDA, DXR, and OptiX.
See more media and entertainment talks >