Developers, researchers, graphics professionals, and others from around the world will get a sneak peek at the latest innovations in computer graphics at the SIGGRAPH 2021 virtual conference, taking place August 9-13.
NVIDIA will be presenting the breakthroughs that NVIDIA RTX technology delivers, from real-time ray tracing to AI-enhanced workflows.
Watch the NVIDIA special address on Tuesday, August 10 at 8:00 am PDT, where we will showcase the latest tools and solutions that are driving graphics, AI, and the emergence of shared worlds.
And on Wednesday, August 11, catch the global premiere of Connecting in the Metaverse: The Making of the GTC Keynote at 11:00 am PDT. The new documentary highlights the creative minds and groundbreaking technologies behind the NVIDIA GTC 2021 keynote. See how a small team of artists used NVIDIA Omniverse to blur the line between real and rendered.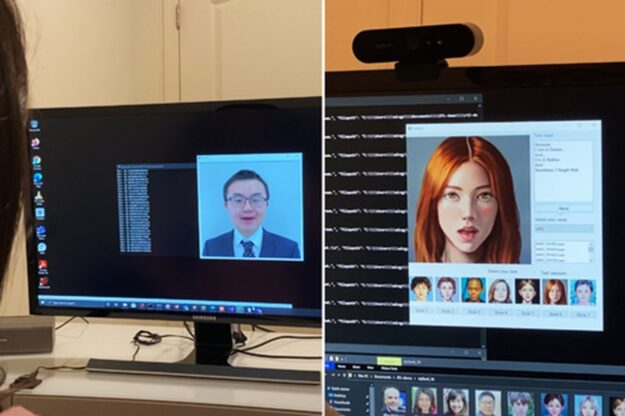 Explore the Latest from NVIDIA Research
At SIGGRAPH, the NVIDIA Research team will be presenting the following papers:
Don't miss our Real-Time Live! demo on August 10 at 4:30 pm PDT to see how NVIDIA Research creates AI-driven digital avatars.
Dive into Technical Training with NVIDIA Deep Learning Institute
Here's a preview of some DLI sessions you don't want to miss:
Omniverse 101: Getting Started with Universal Scene Description for Collaborative 3D Workflows
This free self-paced training provides an introduction to USD. Go through a series of hands-on exercises consisting of training videos accompanied by live scripted examples, and learn about concepts like layer composition, references and variants.
Fundamentals of Ray Tracing Development using NVIDIA Nsight Graphics and NVIDIA Nsight Systems
With NVIDIA RTX and real-time ray-tracing APIs like DXR and Vulkan Ray Tracing, see how it's now easier than ever to create stunning visuals at interactive frame rates. This instructor-led workshop will show audiences how to utilize NVIDIA Nsight graphics and NVIDIA Nsight Systems to profile and optimize 3D applications that are using ray tracing. Space is limited.
Graphics and Omniverse Teaching Kit
Designed for college and university educators looking to bring graphics and NVIDIA Omniverse into the classroom, this teaching kit includes downloadable teaching materials and online courses that provide the foundation for understanding and building hands-on expertise in graphics and Omniverse.
Discover the Latest Tools and Solutions in Our Virtual Demos
We'll be showcasing how NVIDIA technology is transforming workflows in some of our exciting demos, including:
Factory of the Future: Explore the next era of manufacturing with this demo, which showcases BMW Group's factory of the future: designed, simulated, operated, and maintained entirely in NVIDIA Omniverse.
Multiple Artists, One Server: See how teams can accelerate visual effects production with the NVIDIA EGX Platform, which enables multiple artists to work together on a powerful, secure server from anywhere.
3D Photogrammetry on an RTX Mobile Workstation: Watch how NVIDIA RTX-powered mobile workstations help drive the process of 3D scanning using photogrammetry, whether in a studio or in a remote location.
Interactive volumes with NanoVDB in Blender Cycles: Learn how NanoVDB makes volume rendering more GPU memory efficient, meaning larger and more complex scenes can be interactively adjusted and rendered with NVIDIA RTX-accelerated ray tracing and AI denoising.
Enter for a Chance to Win Some Gems
Attendees can win a limited-edition hard copy of Ray Tracing Gems II, the follow up to 2019's Ray Tracing Gems.
Ray Tracing Gems II brings the community of rendering experts back together to share their knowledge. The book covers everything in ray tracing and rendering, from basic concepts geared toward beginners to full ray tracing deployment in shipping AAA games.
Learn more about the sweepstakes and enter for a chance to win.
Join NVIDIA at SIGGRAPH and learn more about the latest tools and technologies driving real-time graphics, AI-enhanced workflows, and virtual collaboration.