The NVIDIA Jetson Orin Nano and Jetson AGX Orin Developer Kits are now available at a discount for qualified students, educators, and researchers. Since its initial release almost 10 years ago, the NVIDIA Jetson platform has set the global standard for embedded computing and edge AI. These high-performance, low-power modules and developer kits for deep learning and computer vision give developers a small yet powerful platform to bring their robotics and edge AI vision to life. It's the perfect tool for learning and teaching AI.
Qualified students and educators can get the Jetson Orin Nano Developer Kit for $399 (USD) and the Jetson AGX Orin Developer Kit for $1,699 (USD). To qualify for a discount, you must have a valid accredited university or education-related email address to receive a one-time use code for ordering. Only one of each kit per person is allowed at this time. For more information, see Jetson for Education (login required). Requests for multiple units will be evaluated on a case-by-case basis.
Here are the current locations where special student and educator pricing is available:
With 80x the performance over the original Jetson Nano, the Jetson Orin Nano Developer Kit enables you to run any kind of modern AI model, including transformer and advanced robotics models. It also has 5.4x the CUDA compute, 6.6x the CPU performance, and 50x the performance per watt compared to the Nano.
The NVIDIA Jetson AGX Orin Developer Kit and all Jetson Orin modules share one SoC architecture. This enables the developer kit to emulate any of the modules and makes it easy for you to start developing your next product. Compact size, lots of connectors, and up to 275 TOPS of AI performance make this developer kit perfect for prototyping advanced AI-powered robots and other edge AI devices.
The following videos show how easy it is to get started with the Jetson Orin Developer Kits.
Students making the most of Jetson developer kits
When you've got a Jetson-powered developer kit, imagine the possibilities for your next edge AI application.
For example, a group of mathematics, computer science, and biology researchers from the University of Marburg in Germany devised a way to quickly identify 80 species of birds and monitor local biodiversity based solely on the sounds those birds make. They used audio recordings captured with portable devices connected to the NVIDIA Jetson Nano Developer Kit.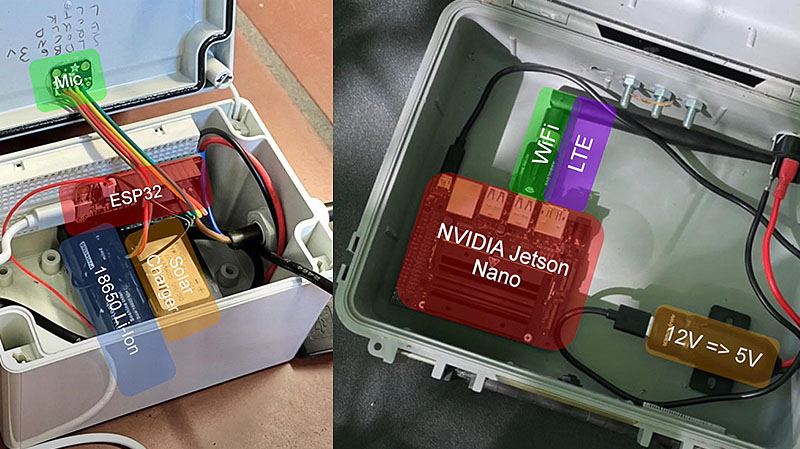 Last fall, students from Southern Methodist University in Dallas, built what they called a baby supercomputer using 16 NVIDIA Jetson Nano modules, four power supplies, more than 60 handmade wires, a network switch, and some cooling fans. Compared to a normal-sized supercomputer, which can be huge, this mini supercomputer fits neatly on a desk, enabling students to easily use it and learn hands-on.
The Ultimate School Supply: NVIDIA Jetson Nano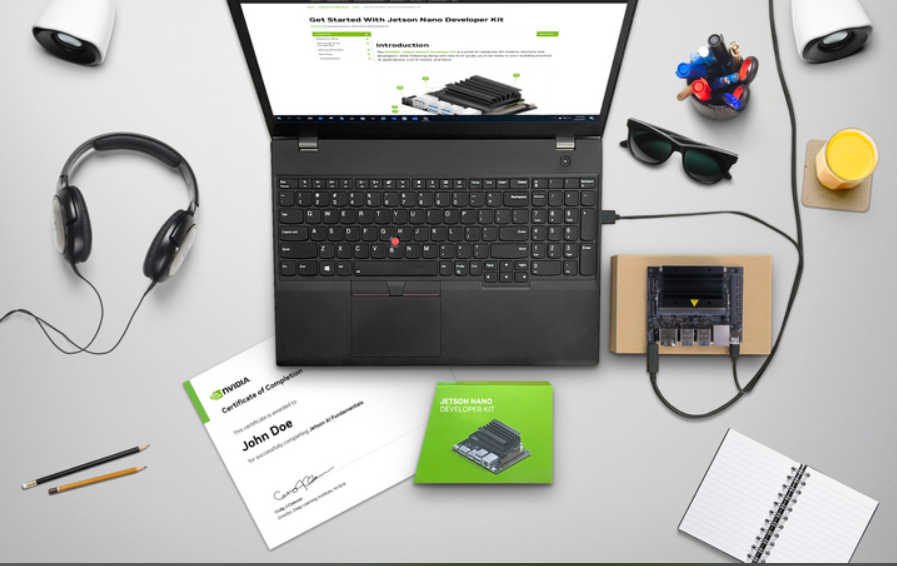 Don't need all the power and performance from Jetson Orin? The NVIDIA Jetson Nano Developer Kit is the perfect companion for the upcoming back-to-school season. Powered by NVIDIA GPU-accelerated computing, the Jetson Nano brings your ideas to life, whether you're a student, educator, or DIY enthusiast. From building intelligent robots to developing groundbreaking AI applications, the possibilities are endless.
The Jetson Nano Developer Kit is available for $149 (USD).
Need help getting started?
Want to learn more about how you can use the Jetson Nano Developer Kit? Consider signing up for a free course from the NVIDIA Deep Learning Institute: Getting Started with AI on Jetson Nano. You may also want to look at the two Jetson AI certification programs available. For more inspiration, see the Jetson Community Projects page. Be sure to share your hard work in the Jetson forums so other developers can learn from your successes.