NVIDIA has released the DeepStream Software Development Kit (SDK) 2.0 for Tesla GPUs, which is a key part of the NVIDIA Metropolis platform. The technology enables developers to design and deploy scalable AI applications for intelligent video analytics (IVA).
DeepStream SDK 2.0 includes TensorRT and CUDA to incorporate the latest AI techniques and accelerate video analytics workloads. DeepStream 2.0 gives developers tools such as:
Parallel Multi-Stream Processing: Create high-stream density applications with deep learning and accelerated multimedia image processing to build solutions at scale.
Heterogeneous Concurrent Neural Network Architecture: Leverage multiple neural networks to process each video stream, giving developers power and flexibility to bring different deep learning techniques for more intelligent insights.
Configurable Processing Pipelines: Easily create a flexible and intuitive graph-based application, resulting in highly optimized pipelines delivering maximum throughput.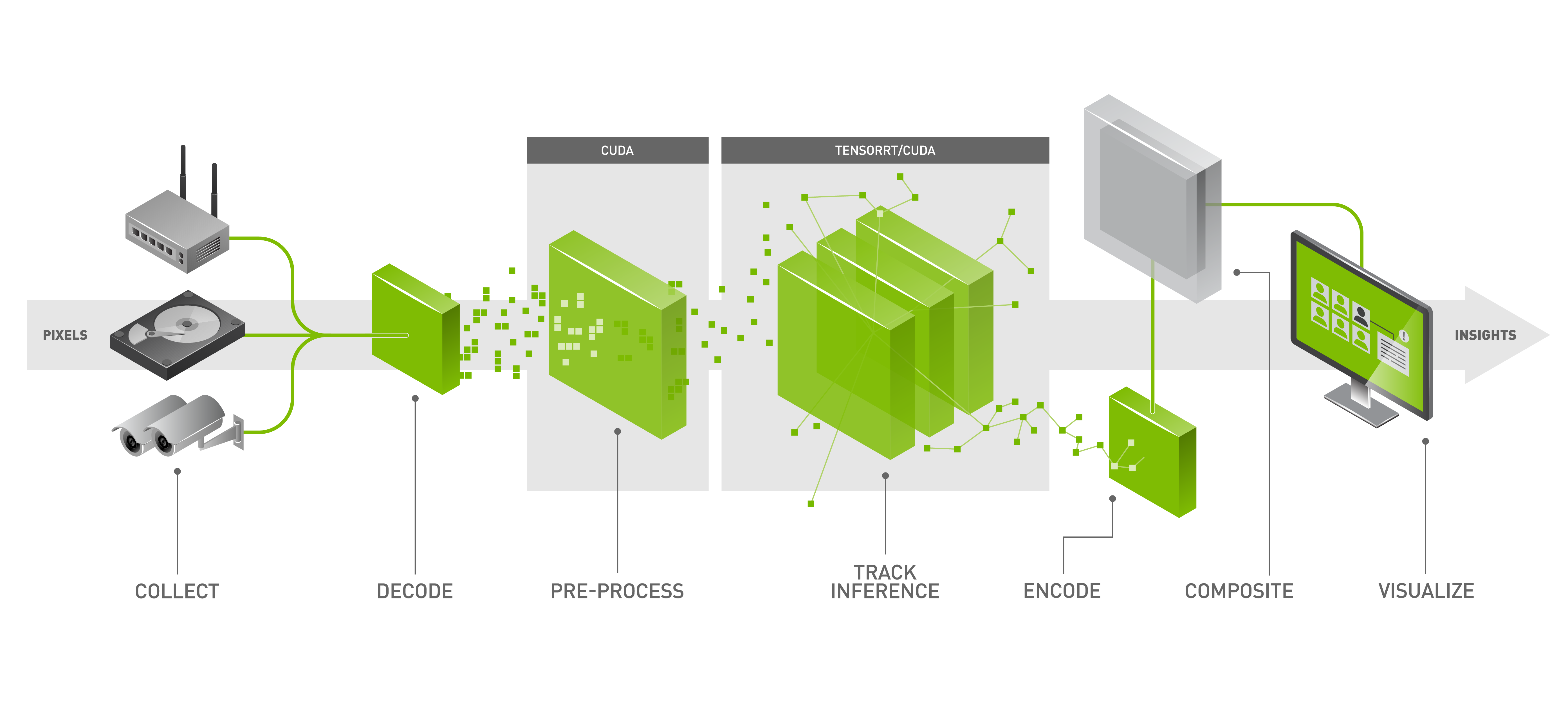 This release also includes reference plugins, applications, pre-trained neural networks and a reference framework.
Rather than designing an end-to-end solution from scratch, DeepStream comes with plug-ins, sample applications, and pre-trained deep learning model examples. This makes it the most effective way to develop and deploy advanced AI for complex video analytics.
Download DeepStream SDK 2.0 today >