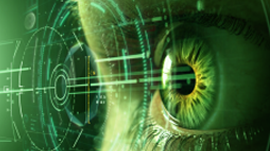 Enter the Emerging Companies Summit VR Showcase at the GPU Technology Conference
Share your creative, cutting-edge virtual reality innovations with the world. The VR Showcase, taking place at the GPU Technology Conference April 4-7, 2016 in San Jose, CA, is an opportunity for 8 teams to present their innovative work using Virtual Reality. The winning team will win $30,000 USD in cash and prizes. Each team will pitch their idea on stage for 8 minutes, 5 minutes of presentation and 3 minutes for questions.
The 8 finalists will also receive a complimentary 15'x15' booth in the exhibit hall which will come with an All-Access Pass for each team member.


This opportunity is available to teams from universities, research programs, individuals and start-up companies (companies with less than $1 million USD in capital). Applications must run using a VR headset attached to a computer with a GPU and must use or plan to use GPU technology related to a variety of market segments including, but not limited to science, technology, education, art or medicine.
Apply by March 7, 2016 >>