We have selected the winners for our latest DXR Spotlight Contest. Thanks to all of the developers who participated. We received a lot of terrific entries, and it was very hard to narrow the list down to three.
When combined with Microsoft DirectX® Raytracing and NVIDIA RTX GPUs, Unreal Engine 4's ray tracing tools allow individual artists to deliver AAA results. Each of our finalists are single-person teams, but you'd never know it by looking at their demos. Every winner did a marvelous job showcasing ray-traced reflections, shadows, and global illumination. In October, we will be highlighting each winner with interviews and video clips of their projects.
First Place
Tech Demo Name: Abstraction
Developer Name: Jonah Walters
Prize: Razer Blade 15 Studio Edition Laptop and $250 Unreal Engine Marketplace store credit
Jonah Walters' Abstraction demonstrates just how dramatic the impact of using ray-traced soft shadows can be when producing a photoreal environment. Ray-tracing techniques are presented like magic tricks in this other-worldly experience.
Second Place
Tech Demo Name: House of Crickets
Developer Name: Ola Stalmach
Prize: NVIDIA RTX 2070 Super GPU and $150 Unreal Engine Marketplace store credit
With House of Crickets, Ola Stalmach creates a townhouse that looks so welcoming, you'll want to move in. Subtle use of reflections and global illumination make all the difference. Kitchen appliances are shiny and new, stone surfaces are diffuse, and warm sunlight gives the whole setting an inviting mood.
Third Place
Tech Demo Name: Scavenger
Developer Name: Carlos Eduardo Ortiz Pizaña
Prize: NVIDIA RTX 2060 Super GPU and $100 Unreal Engine Marketplace store credit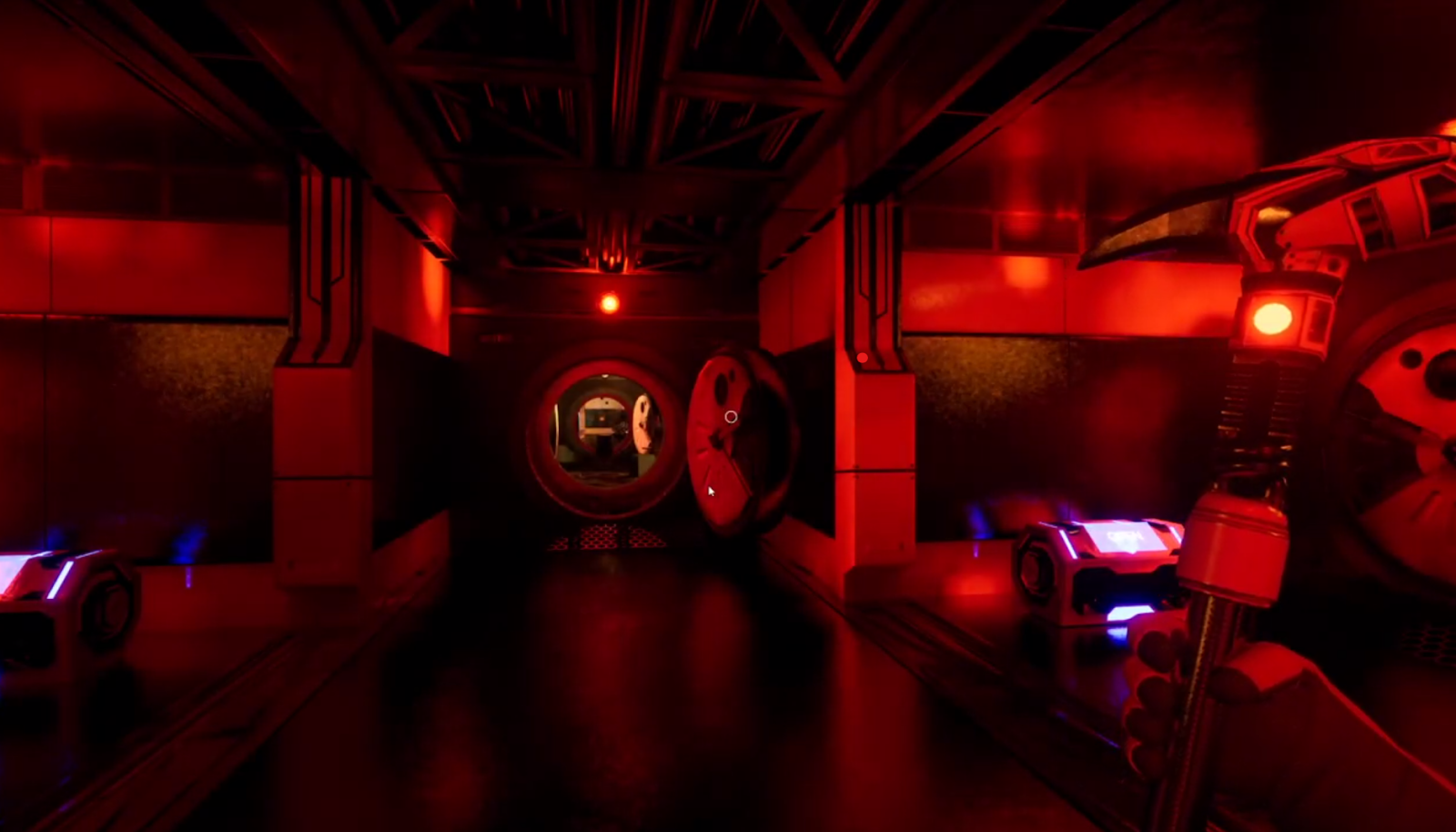 Carlos Eduardo Ortiz Pizaña's Scavenger is a cinematic showpiece that would have made Stanley Kubrick proud. Offscreen light sources and reflections capture an ever-shifting mood, from cool blue to ominous red.