Researchers at the NYU Tandon School of Engineering are developing an artificial intelligence system for autonomous vehicles that links them to HERE Live Map cloud-based mapping system.
"Essentially, we want to be able to precisely match what the car sees with what's in the cloud database. An incredibly precise ruler isn't of much use if your vision is blurry," explained Yi Fang, a research assistant professor at NYU Abu Dhabi, with the goal of the collaborative research (with HERE) is to enhance car-to-map precision to within 10 centimeters.
Using NVIDIA Tesla K80 and P100 GPUs to train the deep learning models, the system that will allow self-driving cars to navigate, maneuver, and respond to changing road conditions by mating data from onboard sensors to information on HERE HD Live Map.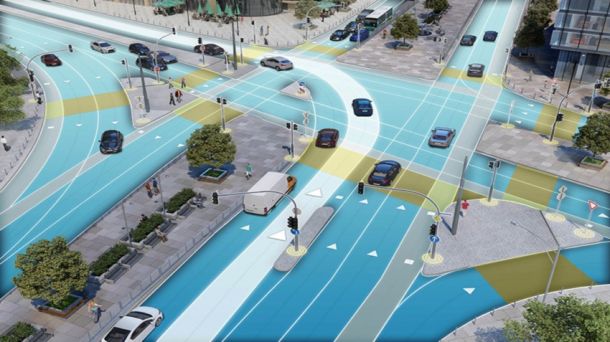 The researchers added that this precision is also important because automobiles connected to HERE's HD Live Map service will deliver data to the cloud on road conditions, traffic, weather, obstacles, speed limits, and other variables, allowing the service to upgrade nearly in real-time to reflect changing conditions.
"3D computer vision and Deep Neural Network are the technologies driving the development of high-definition live maps for self-driving cars," said Xin Chen, HERE senior engineering manager and research scientist. "We're excited to kick off a long-term research collaboration with Professors Wong and Fang individually based upon their expertise in this domain as well as with NYU as a top institution for research and learning in the field."
Read more >