NVIDIA has partnered with iD Tech, a leading STEM educator for kids and teens, to create a brand new certification program based on the NVIDIA Jetson Nano. The Artificial Intelligence and Machine Learning certification program is a 10-week long, bootcamp-style virtual course. It is aimed at students ages 13-19 who are looking to boost their Python skills and dive into AI.
Drawing from iD Tech's in-house Python curriculum and the NVIDIA Jetson AI Fundamentals course, students will learn key concepts in machine learning, computer vision, and neural networks. Throughout the program, participants will create projects and build their personal portfolio to demonstrate their mastery of the topics.
Upon successful completion of the course, students will submit their work for evaluation and a chance to earn a Jetson AI Specialist certificate from the NVIDIA Deep Learning Institute.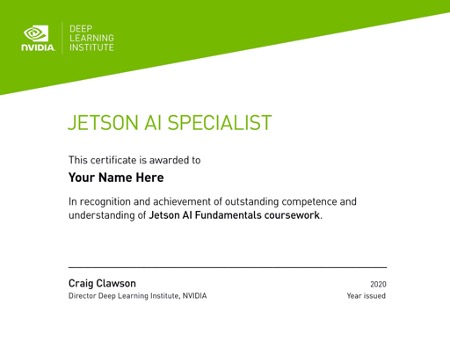 The NVIDIA Foundation is providing scholarships for 30 female students to attend the course. Plus, for every 10 students who participate, an additional student will attend on full scholarship.
The inaugural class will kick off in February 2022. Learn more about the course syllabus, enrollment, and scholarship opportunities.