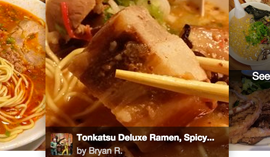 Yelp is Using GPUs to Classify Business Photos
Yelp, a user-generated restaurant and business review website, has began to build an image classification system to help surface the best photos taken at different locations. Yelp hosts tens of millions of photos uploaded by their users worldwide. The wide variety of these photos provides a rich window into local businesses.
One way they're trying to open that window is by developing a photo understanding system which allows them to create semantic data about individual photographs. The data generated by the system has been powering their recent launch of tabbed photo browsing as well as their first attempts at content-based photo diversification.



To help understand each of the uploaded images, the Yelp engineering team has designed deep convolutional neural networks (CNNs) built on Amazon Web Services' EC2 GPU instances (which provide access to NVIDIA GPUs each with up to 1,536 CUDA cores and 4GB of video memory) and the open source Caffe deep learning framework.
The photo classification system will immediately power many key features at Yelp – one being the business 'cover photo' which the photo scoring engine will recommend a photo based on user feedback and certain photo attributes.
Read more about the project on the Yelp engineering Blog >>