Add SIGGRAPH Frontiers to Your Calendar – Courses Begin May 24th
SIGGRAPH 2021 is the premier conference and exhibition in computer graphics and interactive techniques. This year, participants can join a series of exciting pre-conference webinars called SIGGRAPH Frontiers Interactions. Starting on May 24, you can take part in industry-leading discussions around ray tracing, machine learning and neural networks.
These pre-conference webinars are ongoing educational events that will take place through June 18, and feature several NVIDIA guest speakers. Both courses are free. Simply add the events to your calendar of choice here and show up to experience the research deep dive and industry-leading discourse.
Introduction to Ray Tracing Course
The first of seven ray tracing webinars starts on May 25, and features Peter Shirley, author of the popular book, Ray Tracing in One Weekend. This is a great introductory level course to gain a strong understanding of the basic principles of ray tracing. Other interactive lectures feature experts from Disney Animation and NVIDIA.
Machine Learning and Neural Networks Course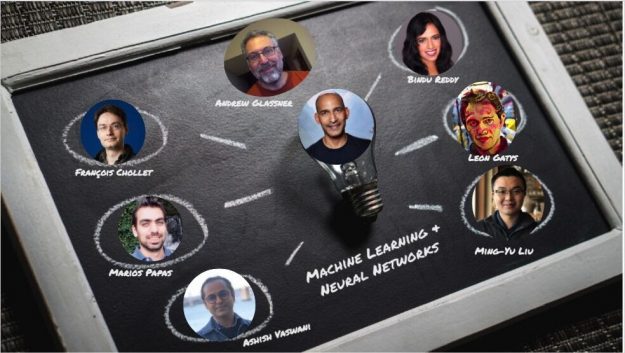 The first of seven machine learning and neural network webinars starts on May 24. Several ML and NN experts from Google, Disney, Apple and NVIDIA will be featured. These are intermediate level courses intended to gain a strong understanding of the basic principles of ML and NN, and how it can be applied to your engineering solutions.
Make sure to stay up-to-date with all things SIGGRAPH and register for the virtual event, taking place August 9-13.