The Barcelona-based startup developed a deep learning algorithm to determine in real-time what is in a particular image. RestB is commercializing their high-precision models by charging customers an initial training fee to build a custom model for their needs and charging per API call thereafter.
"If we take a picture of a city, (other company's technology) would describe it by indicating that it shows streets, buildings and people, by day or night," says Xavi Hernando, RestB co-founder and data scientist. "RestB is able to train intelligent models to figure out the brand and model of cars appearing in the image, the location and status of traffic lights or the architectural style of buildings."
Using CUDA, DIGITS, TITAN X and GTX 1080 GPUs to train their deep learning models, RestB claims their algorithm is 98% accurate once it has been trained to fit the customer's needs.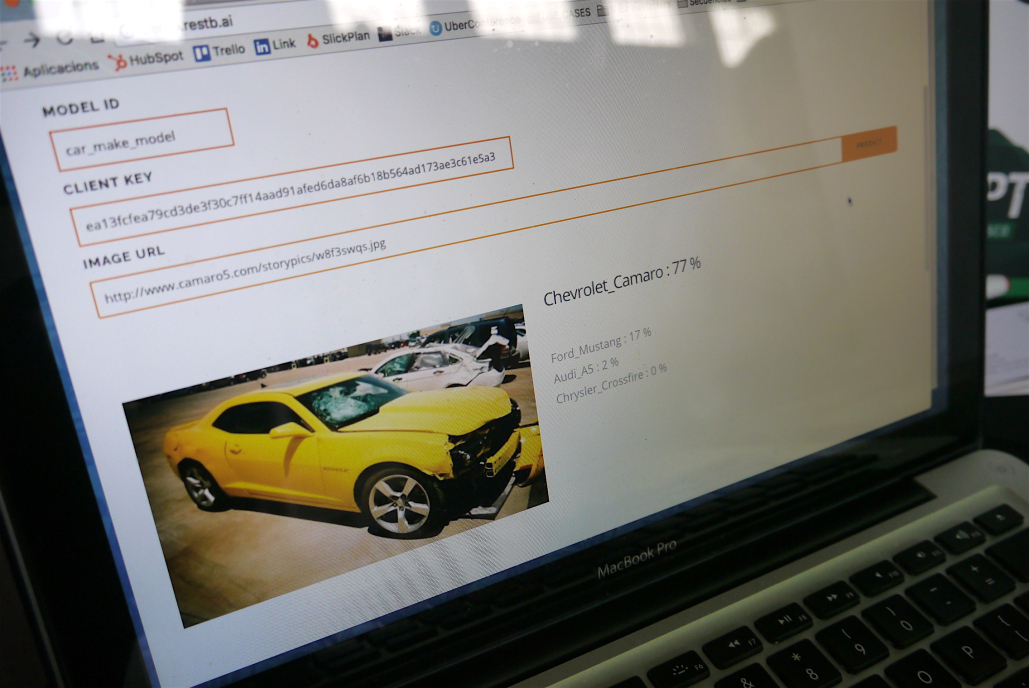 One user of the technology is the second-hand goods marketplace Wallapop which uses it to automatically identify and prevent users from posting images of illegal drugs to sell on the site. Other example medical imaging centers and hospitals to identify specifics in x-rays; and a Norwegian mining company is using the tech to automate and speed up identifying particular mineral crystals.
Read more >