Building production-ready AI applications is hard, especially when starting from scratch. That's why NVIDIA created Metropolis, a suite of tools to help developers build and bring to market vision AI applications.
Deploying these applications in production, especially outside of the data center, can be just as difficult. For many organizations, determining the best way to deploy an application at customer sites is a task started after customer conversations are underway. The Metropolis Partner Program is addressing this with a certification that ensures partner applications can be securely deployed to any location with NVIDIA Fleet Command.
Fleet Command—a cloud service that centrally connects systems at edge locations—helps organizations securely deploy, manage, and scale AI applications from one dashboard. It's the best way to orchestrate AI across hundreds or even thousands of devices covering vast physical distances. Now, Metropolis partners can use Fleet Command for free to deploy and scale their applications in production environments.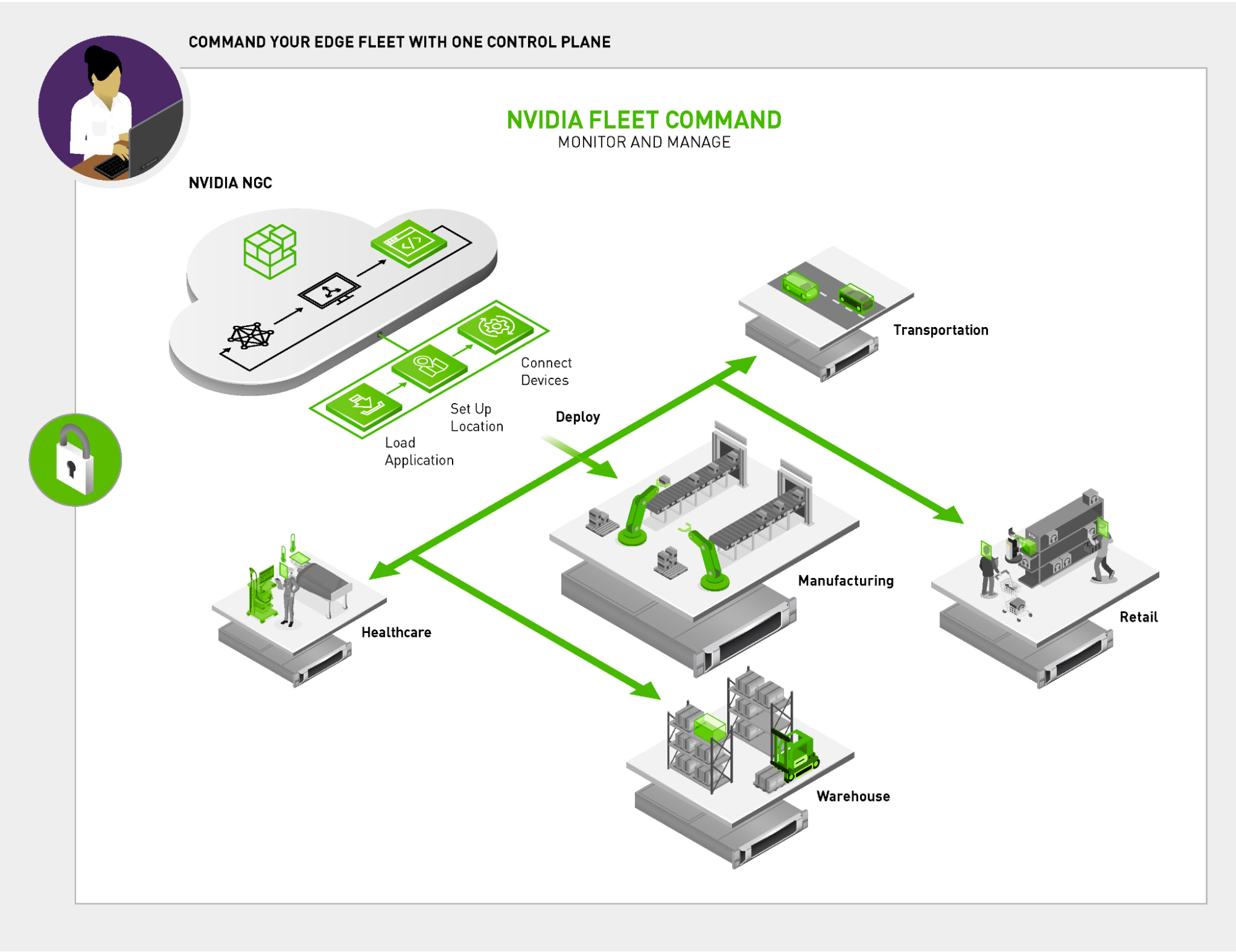 Deploying an application using Fleet Command gives partners a platform to easily conduct POCs at customer sites. This can be done without building custom tools to get applications operational in unique customer environments. Additionally, after the evaluation is complete, the partner has all of the necessary infrastructure to easily scale an application from an evaluation environment to the entire production environment. Saving time gives partners the freedom to focus all their resources on building valuable AI applications.
Once an application is ready for deployment on Fleet Command, partners have free access to the platform for a year. The platform includes cloud access to servers with the latest NVIDIA GPUs, and NVIDIA experts on AI and optimizations, amounting to over a $100,000 value.
Partners looking to demonstrate the value of their application to customers have access to NVIDIA LaunchPad. LaunchPad provides enterprises immediate, short-term access to all of the features and functionality of Fleet Command including provisioning edge infrastructure, deploying and managing applications, and monitoring their edge fleet. Partners can use Fleet Command on LaunchPad for customers to experience the application in an isolated environment before moving to a full evaluation in a production setting.
Over 50 Metropolis Partner Program members are integrating their applications to be deployed and managed on Fleet Command. Partners include Milestone for AI-enabled video management software, OSARO for efficient pick and place robotics solutions, and IronYun for intelligent video analytics in smart buildings.
"With NVIDIA Fleet Command, we can easily deploy and manage our vision AI apps across the edge infrastructure in minutes rather than days," said Paul Sun, CEO of IronYun. "Our sales and testing cycles are drastically reduced."
The Metropolis Partner Program enables AI developers with tools to streamline every stage of the process to acquire and keep new customers. This ranges from application development on Metropolis to demos and evaluations on LaunchPad, to POCs and deployments on Fleet Command.
Get access to Fleet Command and LaunchPad today by applying to join the Metropolis Partner Program. If you're already a member, reach out to your representative to learn how to get started.