Sim2Real
Integrating the Nav2 Stack with NVIDIA Isaac ROS GEMs
NVIDIA Isaac ROS GEMs are ROS packages that optimize AI-based robotics applications to run on NVIDIA GPUs and the Jetson platform. There is a growing interest...
7 MIN READ
Integrating the Nav2 Stack with NVIDIA Isaac ROS GEMs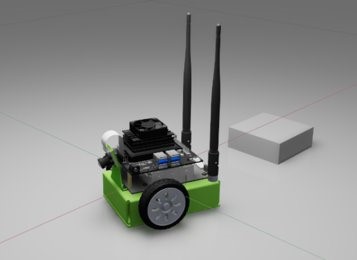 Training Your NVIDIA JetBot to Avoid Collisions Using NVIDIA Isaac Sim
Collecting a variety of data is important for AI model generalization. A good dataset consists of objects with different perspectives, backgrounds, colors, and...
10 MIN READ
Training Your NVIDIA JetBot to Avoid Collisions Using NVIDIA Isaac Sim