Accelerated computing is the path forward to faster discoveries and more insights in science, technology, and industry. At SC15, we will describe our vision for what's possible today in the world of computation, machine learning and visualization to 10,000 of the world's leading researchers and technologists attending the supercomputing conference in Austin, Texas.
On Monday, November 17th, NVIDIA's CEO Jen-Hsun Huang and VP of Accelerating Computing Ian Buck will be presenting at our show floor booth to talk about our latest work that makes it possible for web-services companies to accelerate their huge machine learning workloads, using the new hyperscale data center line for our Tesla Accelerated Computing Platform.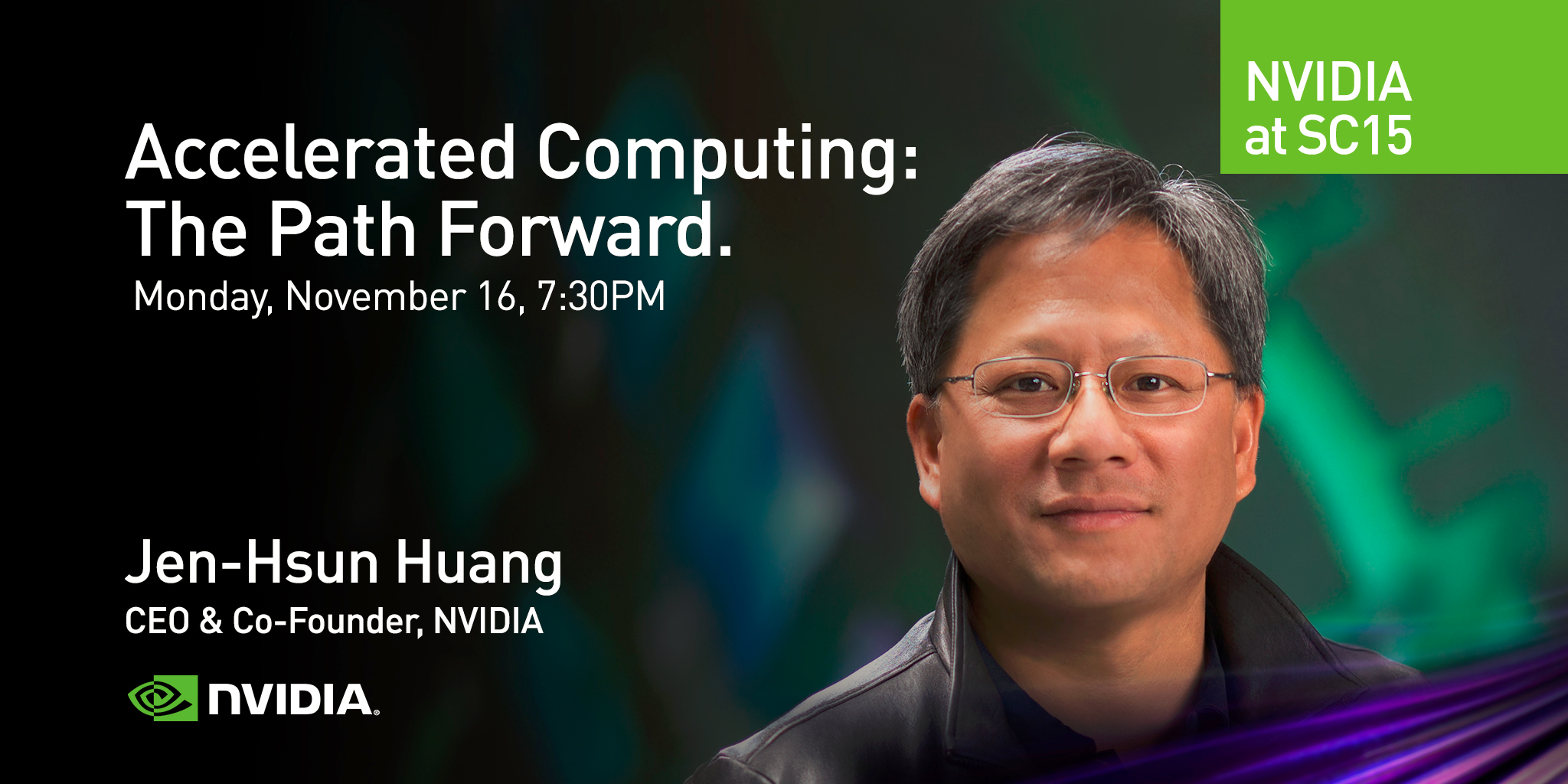 Throughout the conference, the show floor booth will feature talks from nearly
40 talks from the industry's leading figures
on parallel computing, machine learning and interactively visualizing data using supercomputers – including two ACM Gordon Bell finalists and an IBM Fellow to discuss how GPUs are increasingly the compute engines for achieving dramatic improvements in the performance of cognitive and machine learning workloads.
We're also featuring a variety of fascinating booth demos, such as an interactive tornado visualization, In-situ weather simulation, and drug reaction prediction.
Developers will also have the chance to talk with NVIDIA experts, take a free hands-on lab and a special area for the community to tell their stories of scientific discovery, which we'll be sharing via social media.
If you're at the show, we'll take care of your lunch throughout the show! Stop by the NVIDIA Community Café, located adjacent to the Austin Convention Center, and taste food from some of the best local food trucks while connecting with the larger community to talk about advancements that are rocking the industry.
Not at SC15? Follow NVIDIA news from the show at #thepathforward.
For all of the details, read the NVIDIA blog >>