NVIDIA GTC is returning with a special focus on autonomous vehicles, including talks from Audi Board Member Hildegard Wortmann, Zoox CTO Jesse Levinson, University of Toronto Professor Raquel Urtasun, and Cruise SVP of Engineering Mo ElShenawy. GTC is free to attend – you and your team can register here. 
This free five-day digital conference kicks off April 12 with NVIDIA CEO Jensen Huang's keynote followed by 1,400+ talks ranging from technical deep dives to business-focused talks by C-level leaders. You won't want to miss it.
Here are some session highlights for autonomous vehicle development:
Deep-Sensor Fusion of Thermal and Visible Cameras for Autonomous Driving

See the latest research on fusing visual and thermal sensors for state-of-the-art segmentation accuracy in autonomous driving.

Vijay John, Assistant Professor, Toyota Technological Institute
Understanding Safety and Security Standards for Autonomous Vehicles: An NVIDIA DRIVE Approach

Learn how to more easily integrate the NVIDIA DRIVE platform into your safe and secure AV designs with NVIDIA's safety approach.

Karl Greb, Safety Engineering Director, NVIDIA
Riccardo Mariani, VP of Industry Safety, NVIDIA
Autonomous Valet Parking Powered by NVIDIA DRIVE

This session will cover how Apex.AI developed a modular approach to production autonomous parking.

Dejan Pangercic, CTO, Apex.AI
Human-Guided Autonomous Convoys

This presentation highlights the operations and challenges of deploying an autonomous convoy system for long-haul trucking.

Cetin Mericli, CEO, Locomation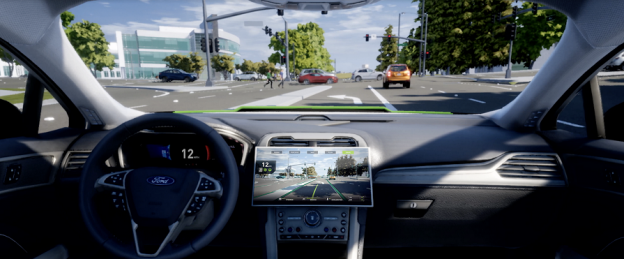 Deflating Dataset Bias Using Synthetic Data Augmentation

This session will show how targeted synthetic data augmentation can help fill gaps in static datasets for vision tasks.

Nikita Jaipuria, Research Scientist, Ford Motor Company
Additionally, from April 20-22, be sure to check out NVIDIA DRIVE Developer Days, which will consist of deep dive sessions on safe and robust AV development. These are also FREE and will be available via the GTC session catalog.