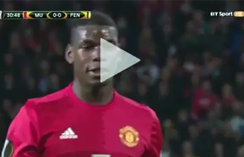 Automating Sports Highlights with AI
California-based startup REELY and a member of the NVIDIA Inception Program developed a deep learning platform that automatically generates sports highlights in real-time.
Using NVIDIA Tesla GPUs on the Amazon cloud with the cuDNN-accelerated Caffe deep learning framework, the team trained their recurrent neural networks to understand sports broadcast commonalities across a wide array of sports. As shown below, their models are able to detect audio excitement and sentiment analysis, trajectory mapping, player tracking and goal post detection.
REELY's cloud-based SaaS platform debuted with Major League Lacrosse (MLL), the premier outdoor professional lacrosse league, to distribute game highlights for the 2017 season and the startup mentions their solution is also great for collegiate, club and high school levels, by negating the need for costly hardware and complex interfaces associated with typical high quality productions.
Read more >