Tutorials
Our educational resources are designed to give you hands-on, practical instruction about using the Jetson platform. With step-by-step videos from our in-house experts, you will be up and running in no time.
Get started on your AI learning today
NVIDIA's Deep Learning Institute (DLI) delivers practical, hands-on training and certification in AI at the edge for developers, educators, students, and lifelong learners. This is a great way to get the critical AI skills you need to thrive and advance in your career. You can even earn certificates to demonstrate your understanding of Jetson and AI when you complete these free, open-source courses. Enroll Now >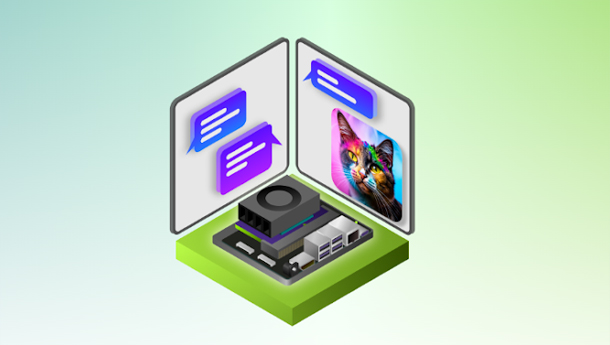 Jetson Generative AI Lab
The Jetson Generative AI Lab is your gateway to bringing generative AI to the world. Explore tutorials on text generation, text + vision models, image generation, and distillation techniques. Access resources to run these models on NVIDIA Jetson Orin. Experience real-time performance with vision LLMs and the latest one-shot ViT's. Deploy game-changing capabilities locally. Join the generative AI revolution and start today. Try Out Now >
Two Days to a Demo is our introductory series of deep learning tutorials for deploying AI and computer vision to the field with NVIDIA Jetson.
This video gives an overview of the Jetson multimedia software architecture, with emphasis on camera, multimedia codec, and scaling functionality to jump start flexible yet powerful application development.
The video covers camera software architecture, and discusses what it takes to develop a clean and bug-free sensor driver that conforms to the V4L2 media controller framework.