JetBot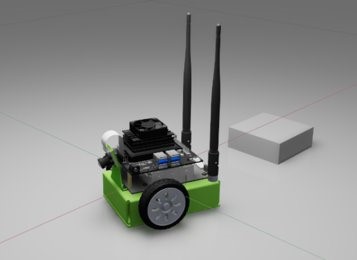 Training Your NVIDIA JetBot to Avoid Collisions Using NVIDIA Isaac Sim
Collecting a variety of data is important for AI model generalization. A good dataset consists of objects with different perspectives, backgrounds, colors, and...
10 MIN READ
Training Your NVIDIA JetBot to Avoid Collisions Using NVIDIA Isaac Sim
Jetson Nano Brings AI Computing to Everyone
Update: Jetson Nano and JetBot webinars. We've received a high level of interest in Jetson Nano and JetBot, so we're hosting two webinars to cover these...
13 MIN READ
Jetson Nano Brings AI Computing to Everyone