RTX Direct Illumination (RTXDI)
Imagine adding millions of dynamic lights to your game environments without worrying about performance or resource constraints. NVIDIA RTX™ Direct Illumination (RTXDI) figures out the most important light samples in a scene and renders them physically accurate. Geometry of any shape can emit light, cast appropriate shadows, and move freely and dynamically.
Access RTXDI
Introductory Resources
RTXDI Product Benefits
True Geometry for Lights
RTXDI samples primary and secondary shadow rays and as many continuation rays you want. This allows artists to create photorealistic environments with physically accurate lighting.
Fast Integration. Low Cost.
Quickly implement millions of ray traced dynamic lights without manual tuning. These lights cast accurate shadows with low performance overhead.
Built for Real-Time Path Tracing
RTXDI combines with our suite of RTX and Neural rendering technologies to build a real-time path tracer, handling screen space and world space light sampling and path reuse.
RTXDI Off and On Comparison
RTXDI Off
You can ray trace area light shadows for only a limited number of lights, even with the most powerful GPUs on the market.

Typically only 2-16 of the "most important" lights in AAA RTX titles—and up to 100 lights in Quake 2 RTX and Minecraft RTX—can be ray traced.
RTXDI On
With RTX on, you can ray trace up to millions of dynamic lights in real time.

Lights are made of "true geometry." Any object in a game can emit light and cast dynamic shadows, enabling an entirely new class of content.

There's only one shadowing algorithm: RTXDI replaces all other shadow and ambient occlusion techniques.
Importance Sampling Algorithms
ReSTIR or spatiotemporal reservoir resampling samples one-bounce direct lighting from many lights without needing to maintain complex data. ReSTIR DI samples all primary lighting and shadows in the screen space 65x faster than the previous state of the art solution (RIS or resampled importance sampling). This screen space light sampling solution is capable of virtually unlimited lights with a few (1-4) rays per pixel.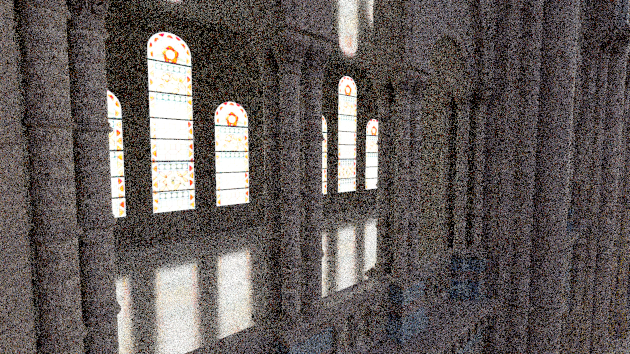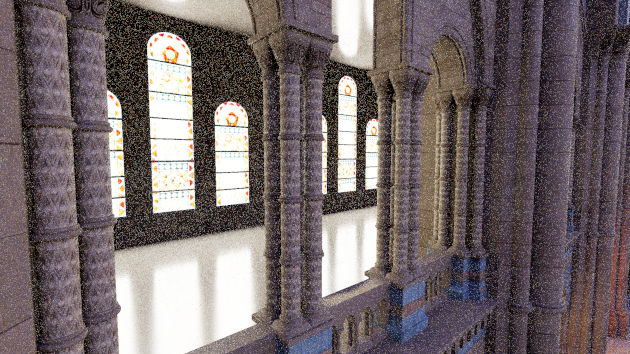 ReSTIR GI resamples multi-bounce indirect lighting paths. At a single sample per pixel every frame, this solution achieves a mean-square error (MSE) improvement greater than 10x. In conjunction with a denoiser, this offers high quality path tracing at real-time frame rates.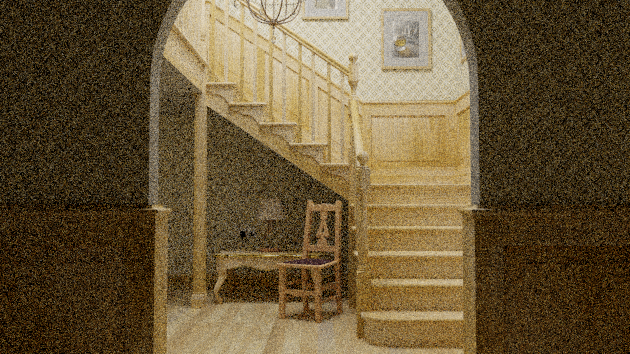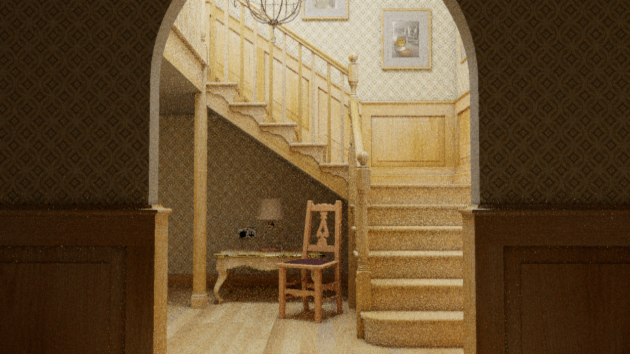 ---
Comparing RTXDI to Other State-of-the-Art Techniques
Photo courtesy of artist GoldSmooth & TurboSquid
The image on the left uses prior state-of-the-art sampling techniques. The image on the right uses RTXDI, which can generate a beautiful finished image with the same level of overhead. Both images were constructed in equal time, using an equal number of rays per pixel.
NVIDIA RTXDI Sessions On-Demand