Shadow Warrior 2 adds Multi-Res Shading to boost frame rate
Shadow Warrior 2 from Flying Wild Hog is an over the top first person shooter. It is also the first non VR game to use NVIDIA Multi-Res Shading (MRS) technology to increase performance. MRS was initially conceived to accelerate VR applications by rendering the perimeter of the frame at a lower resolution when compared to the center. As it turns out, this technology also works great in regular games especially at high resolutions where pixel shading can become a bottleneck.
Shadow Warrior 2 performance can be improved by up to 30% with MRS, meaning it can run max settings at 60 fps at 4K on a GeForce GTX 1080, with max settings enabled, or at over 60 FPS at 2560x1440 on a GTX 1060, also with max settings enabled.
MRS is supported on NVIDIA GeForce GTX 900 and 10 series GPUs.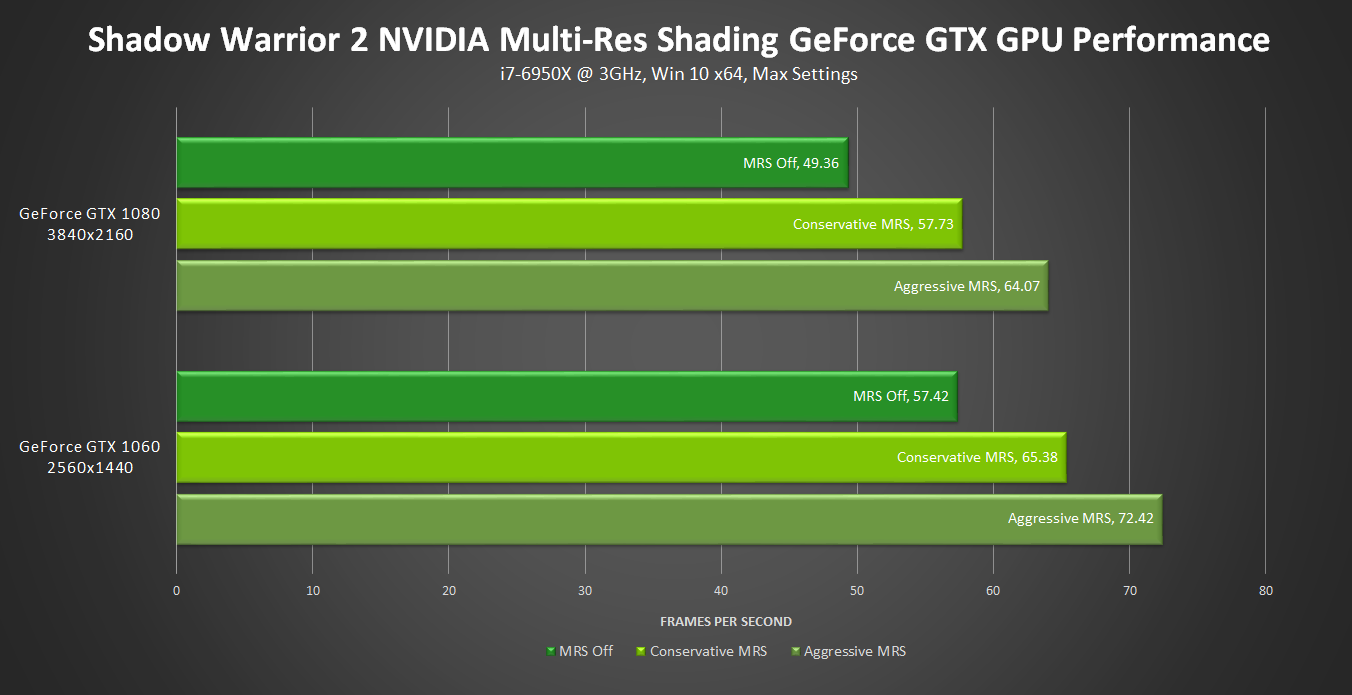 As well as providing MRS as part of VRWorks we also have it integrated into our branch of Unreal Engine so developers can download and try it today.
Shadow Warrior 2 also supports SLI, DSR, GeForce Experience Share, G-SYNC, Surround and HDR. To learn more head to the article on GeForce.com.