After clicking "Watch Now" you will be prompted to login or join.
You will be prompted to login or join.

WATCH NOW
---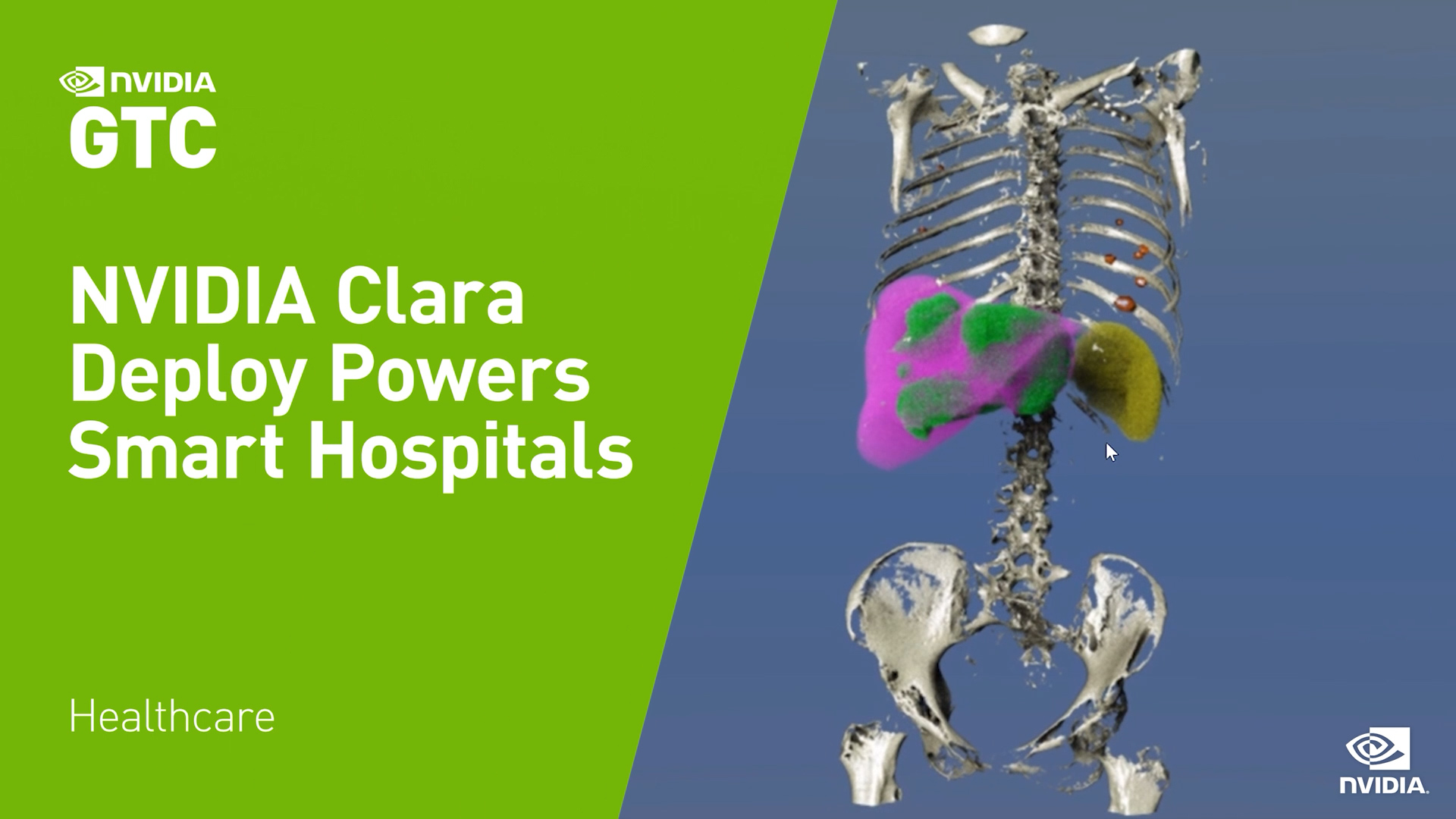 Click "Watch Now" to login or join the NVIDIA Developer Program.

WATCH NOW
NVIDIA Clara Deploy Application Framework Powers Smart Hospitals
Tech Demo Team, NVIDIA
GTC 2020
Hospitals are moving to edge solutions for real-time processing and to maintain patient data privacy. This comes at a time when hundreds of AI algorithms are being deployed in smart hospitals for imaging, genomics, and video batch processing. In this demo, to help address some of these critical shifts, we'll highlight the latest features of the NVIDIA® Clara™ Deploy Application Framework. Clara Deploy enables best practices for cloud-native software development and helps significantly reduce technical debt and development time. We'll showcase how developers can use Clara Deploy to build their applications and solutions on a common foundation—making production seamless for IT and DevOps. We'll also highlight a key feature for multi-AI processing—now shipping with NVIDIA Clara Deploy—that allows users to develop more complicated workflows involving multiple AI models for deployment in a single pipeline. Additionally, we'll introduce priority queuing and scheduling capabilities that prioritize the most critical jobs, guaranteeing quality of service.
---