After clicking "Watch Now" you will be prompted to login or join.
---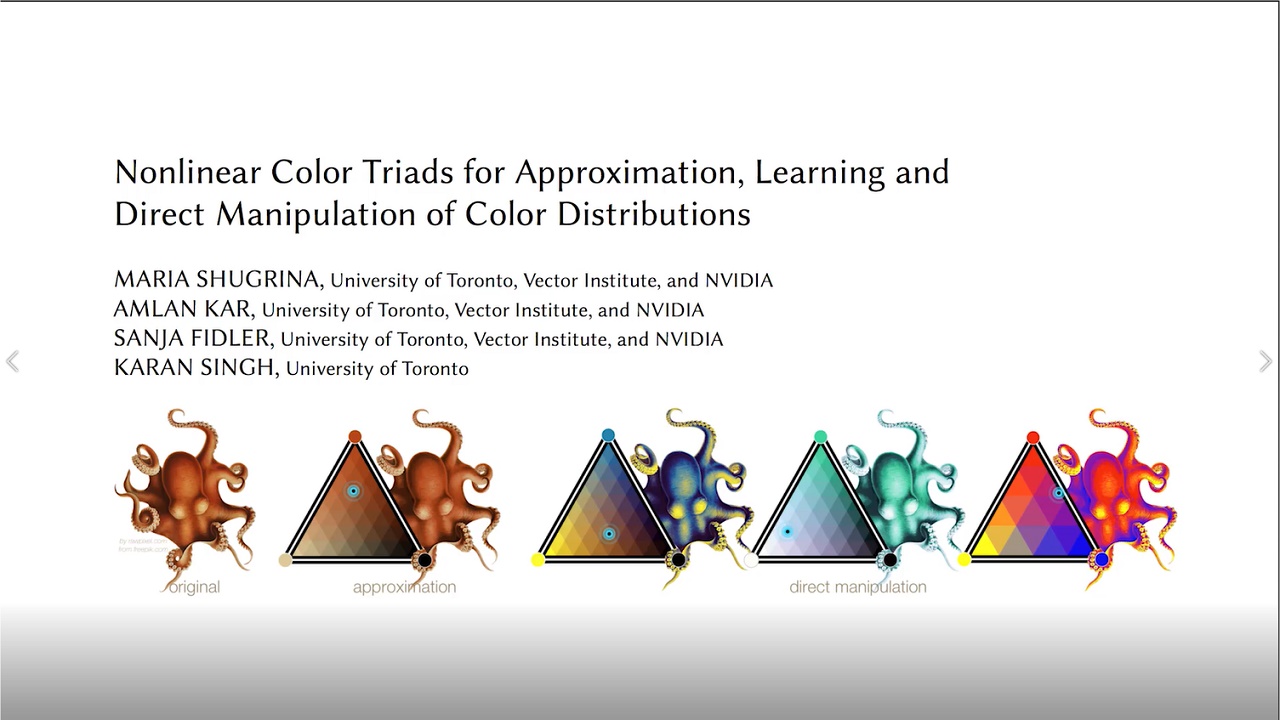 Click "Watch Now" to login or join the NVIDIA Developer Program.

WATCH NOW
Nonlinear Color Triads for Approximation, Learning, and Direct Manipulation of Color Distributions
MARIA SHUGRINA, AMLAN KAR, SANJA FIDLER, KARAN SINGH, NVIDIA | MARIA SHUGRINA, NVIDIA | AMLAN KAR, NVIDIA | SANJA FIDLER, NVIDIA | KARAN SINGH, University of Toronto
SIGGRAPH 2020
We present nonlinear color triads, an extension of color gradients able to approximate a variety of natural color distributions that have no standard interactive representation.
---