After clicking "Watch Now" you will be prompted to login or join.
---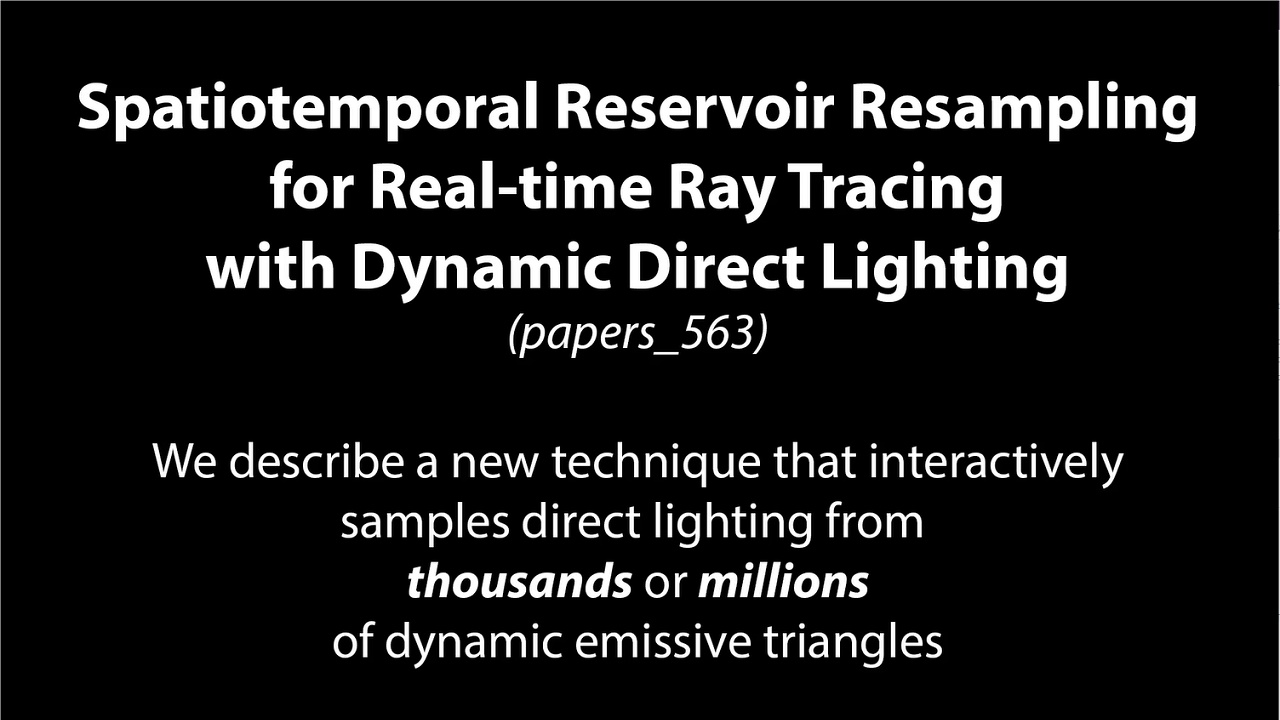 Click "Watch Now" to login or join the NVIDIA Developer Program.

WATCH NOW
Spatiotemporal reservoir resampling for real-time ray tracing with dynamic direct lighting
BENEDIKT BITTERLI, Dartmouth College | CHRIS WYMAN, NVIDIA | MATT PHARR, NVIDIA | PETER SHIRLEY, NVIDIA | AARON LEFOHN, WOJCIECH JAROSZ, NVIDIA | WOJCIECH JAROSZ, Dartmouth College
SIGGRAPH 2020
We have introduced a new Monte Carlo approach to direct lighting based on a generalization of resampled importance sampling. It allows unbiased spatial and temporal reuse of nearby samples and leads to an even more efficient biased variant.
---