Developer Resources for Manufacturing and Industrial Applications
A hub of news, SDKs, technical resources, and more.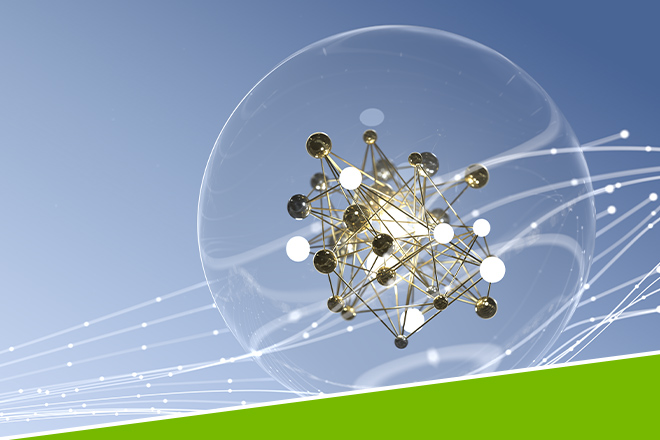 JOIN US AT GTC
Explore 100+ sessions covering collaborative design, EDA, simulation, visualization, and the AI-enabled factory at NVIDIA GTC from April 12-16.
Register for Free
Browse by Resource Type
Appearance Management with NVIDIA IRay for Visualizing the Digital Twin
Learn about extending integrated, push-button NVIDIA Iray® ray tracing with a new strategy for defining visual materials and managing visual variability.
WATCH NOW
Building Robotics Applications Using NVIDIA Isaac SDK
This session covers the NVIDIA Isaac SDK robotics platform and its benefits for developers, including the engine, perception GEMS (packages with high-performance robotics algorithms), and workflows and what's coming in the next release.
WATCH NOW
GPU Acceleration of a FEM-based Commercial CFD Solver
Learn how to design algorithms and data structure to migrate parallel, sparse, and iterative linear solvers in a commercial computational fluid dynamics (CFD) code that was previously optimized for CPUs to NVIDIA GPUs with CUDA® libraries.
WATCH NOW
Accelerating Vision AI Applications Using NVIDIA Transfer Learning Toolkit and Pre-trained Models
Learn how to make the process of creating vision AI models quicker and easier with NVIDIA Transfer Learning Toolkit and pre-trained models.
WATCH NOW
How to Train Your Robot: A Simulation-First Approach
This session covers BMW Group's research and development in one of their most recent applications: the Smart Transport Robot (STR), focusing on the simulation environment and how it's involved in the development process of the STR.
WATCH NOW
Edge AI for Production and Packaging Lines
How to use real-time computer vision and NVIDIA EGX™ with the Metropolis platform on high-speed production and packaging lines to detect complex defects, measure dimensions, and control the process.
WATCH NOW
View all GTC talks
Applications of AI for Predictive Maintenance
Learn how to identify anomalies and failures in time-series data, estimate the remaining useful life of the corresponding parts, and use this information to map anomalies to failure conditions, minimizing unplanned downtime.
Getting Started with DeepStream for Video Analytics on Jetson Nano
In this course, you'll learn to extract meaningful insights from video streams through deep learning video analytics using JupyterLab notebooks on an NVIDIA Jetson Nano™.
Deep Learning for Industrial Inspection
Explore how convolutional and recurrent neural networks can be combined to generate effective descriptions of content within images and video clips by combining computer vision and natural language processing. Solve deep learning problems that require multiple types of data inputs.
Deep Learning for Robotics
Explore how to create robotics solutions on NVIDIA Jetson™ for embedded applications and train a robot to actuate the correct output based on the visual input.
---
PROGRAMS FOR YOU
Developer Resources
The NVIDIA Developer Program provides the advanced tools and training needed to successfully build applications on all NVIDIA technology platforms. This includes access to hundreds of SDKs, a network of like-minded developers through our community forums, and more.
Join Today
Technical Training
NVIDIA Deep Learning Institute (DLI) offers hands-on training in AI, accelerated computing, and accelerated data science to solve real-world problems. Powered by GPUs in the cloud, training is available as self-paced, online courses or live, instructor-led workshops.
View Courses
Accelerate Your Startup
NVIDIA Inception—an acceleration platform for AI, data science, and HPC startups—supports over 7,000 startups worldwide with go-to-market support, expertise, and technology. Startups get access to training through the DLI, preferred pricing on hardware, and invitations to exclusive networking events.
Learn More
---
NVIDIA Manufacturing News
Explore Deploying and Optimizing Industrial-Scale AI at GTC
Many topics will be covered including solutions in computational fluid dynamics, predictive maintenance, inspection, and factory logistics across Industrial Manufacturing, Aerospace, Oil and Gas, Electronic Design Automation, Engineering Simulation, and more.
On Demand Webinar: Limitless Capabilities of NVIDIA CloudXR 2.0
Learn how NVIDIA CloudXR can be used to deliver limitless virtual and augmented reality over networks (including 5G) to low cost, low-powered headsets and devices
New on NGC Catalog: Samsung SDS Brightics, an AI Accelerator for Automating and Accelerating Deep Learning Training
The Kubernetes-based, containerized application, is now available on the NVIDIA NGC Catalog – a GPU-optimized hub for AI and HPC containers.
GTC Digital Demo: Accelerating Scientific & Engineering Simulation workflows with AI
A new demo introduces the recently announced NVIDIA SimNet Toolkit, the first multi-physics (CFD and Heat Transfer) analysis using physics-informed neural networks.
View all manufacturing news
Sign up for the latest developer news from NVIDIA
Subscribe