After clicking "Watch Now" you will be prompted to login or join.
---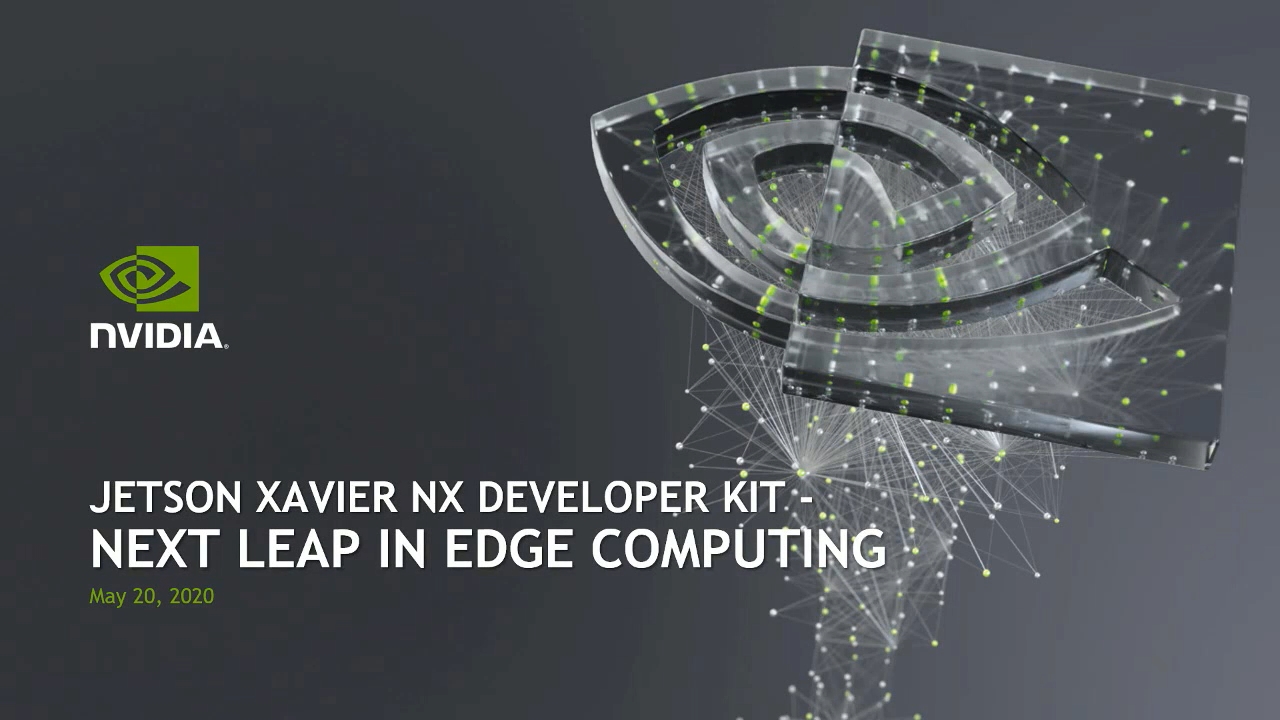 Click "Watch Now" to login or join the NVIDIA Developer Program.

WATCH NOW
Jetson Xavier NX Developer Kit: The Next Leap in Edge Computing
Dustin Franklin, NVIDIA
GTC 2020
This webinar will deep-dive into the new NVIDIA Jetson Xavier NX Developer Kit, the world's smallest embedded edge AI supercomputer with over 21 TeraOPS of performance. During this webinar, we'll cover: An overview on the hardware and software features of the Jetson Xavier NX Developer Kit; Tips & tricks of working with the Jetson platform; The latest features and enhancements to JetPack 4.4, including CUDA, cuDNN, TensorRT, and machine learning frameworks and containers on Jetson; How to get started deploying your own advanced AI applications to the edge for video analytics, perception, natural language processing, and more.
---