After clicking "Watch Now" you will be prompted to login or join.
---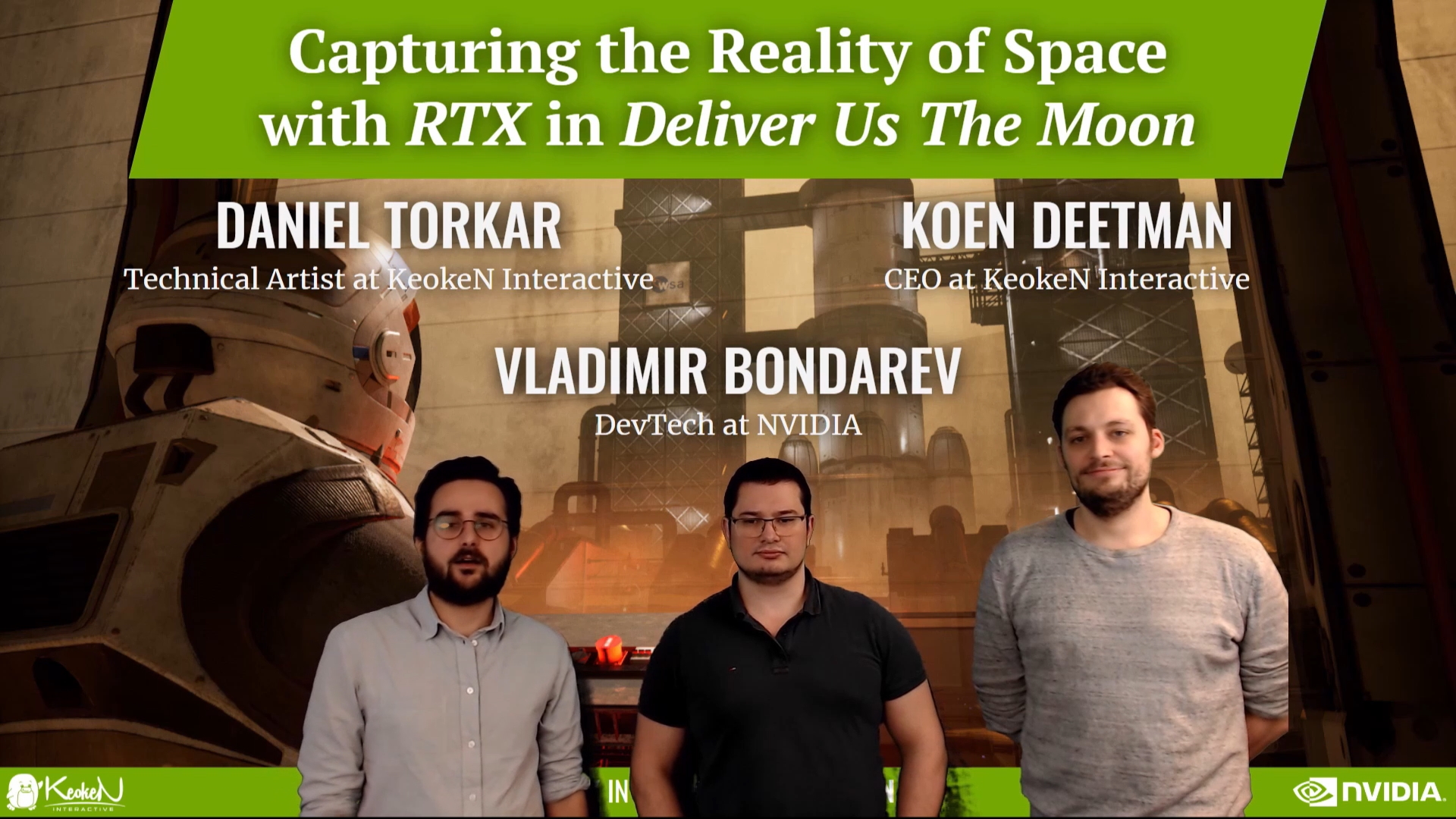 Click "Watch Now" to login or join the NVIDIA Developer Program.

WATCH NOW
Capturing the Reality of Space with RTX in Deliver Us the Moon
Daniel Torkar, KeokeN Interactive | Koen Deetman, KeokeN Interactive | Vladimir Bondarev, NVIDIA
GTC 2020
KeokeN present their hands-on experience of using ray tracing to enable new graphical realism in Deliver Us The Moon with UE4 and NVIDIA's RTX technology. Conventional graphics content is optimized for rasterization, but not for real time ray tracing. Simply flipping the ray tracing switch will most likely result in a poor user experience. It is imperative to evaluate the content for its ray tracing performance and apply necessary adjustments to achieve the best possible result. The adjustments consist of material and lighting tweaks, balancing of UE4 ray tracing features and sometimes even geometry changes. NVIDIA explains some of the core technology and how to identify and fix your ray tracing performance issues.
---