After clicking "Watch Now" you will be prompted to login or join.
---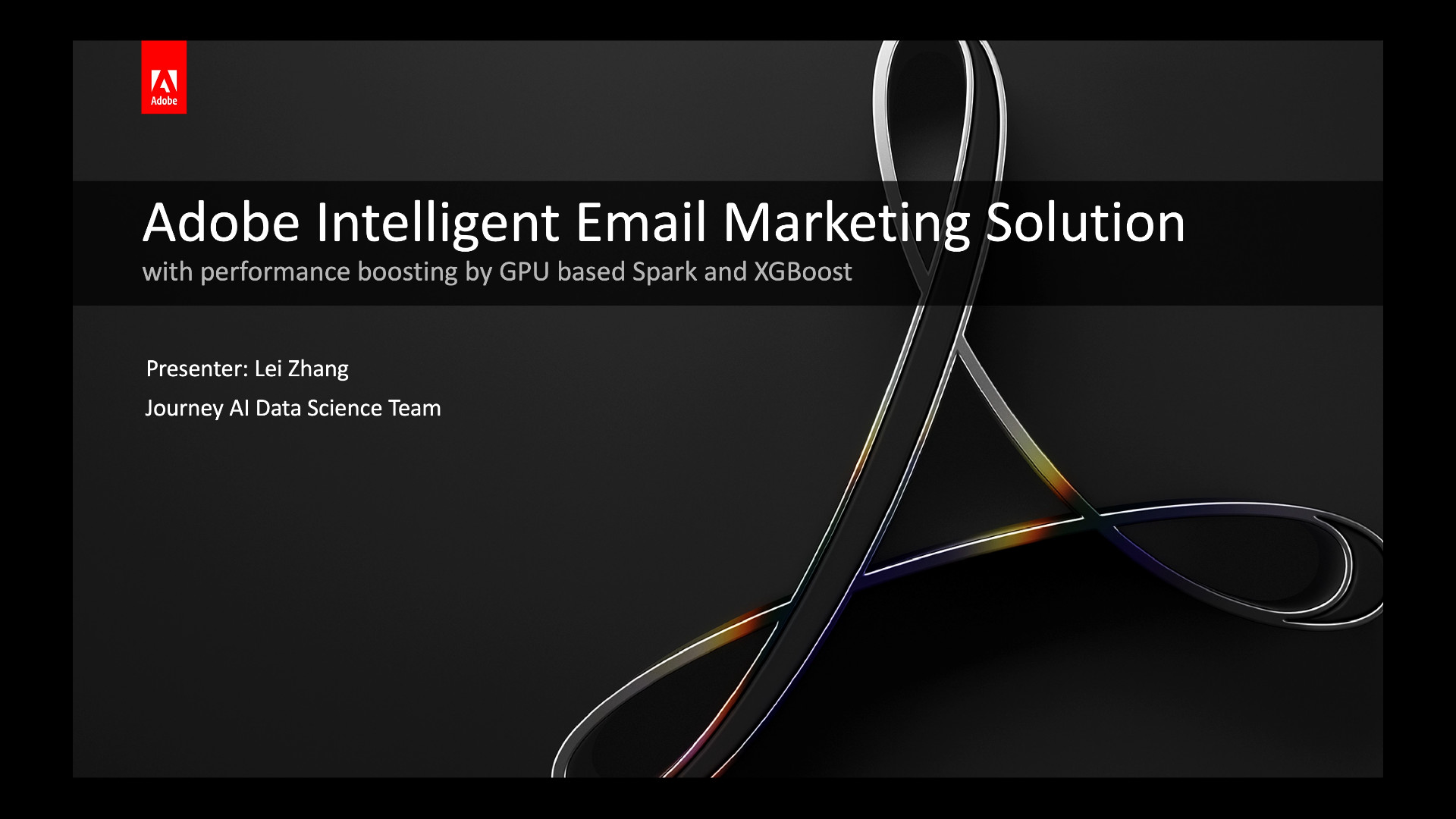 Click "Watch Now" to login or join the NVIDIA Developer Program.

WATCH NOW
Accelerating Adobe's Intelligent Service via GPU-based Spark 3.0 and XGBoost
Lei Zhang, Adobe
GTC 2020
In Adobe's Intelligent Services, Journey AI can optimize the delivery of marketing messages. It includes several complex features and advanced machine learning models. With the debut of GPU-based Spark 3.0, the processing speed of these features can be greatly increased. Furthermore, GPU-based XGBoost offers a dramatic acceleration in model training for machine learning features. This talk will briefly introduce Adobe Intelligent Services and provide the evaluation results of GPU-based Spark 3.0 and XGBoost on the acceleration of Adobe's Journey AI.
---