After clicking "Watch Now" you will be prompted to login or join.
---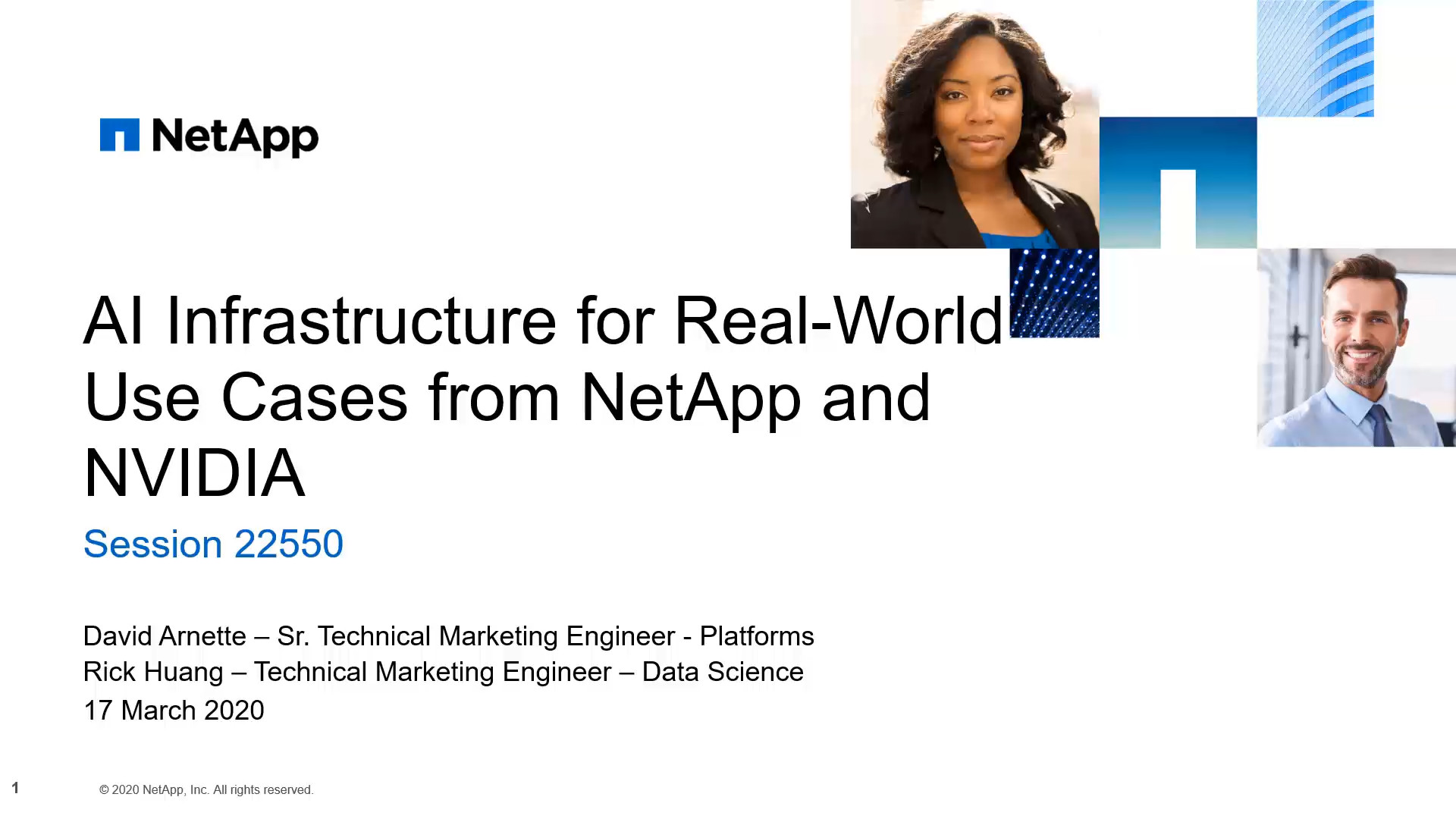 Click "Watch Now" to login or join the NVIDIA Developer Program.

WATCH NOW
AI Infrastructure for Real-World Use Cases from NetApp and NVIDIA (Presented by NetApp)
David Arnette, NetApp | Sung-Han Lin, NetApp
GTC 2020
Artificial intelligence (AI), machine learning (ML), and deep learning (DL) are changing the way we get around, the quality of health care we receive, the security of our finances, and the humanity of our digital assistants. The businesses that are attacking these problems are faced not only with the data science challenges, but also with creating the infrastructure for the development and production deployment of these capabilities. In this session, learn about NetApp solutions for AI/ML/DL software development in autonomous vehicles, health care, financial services, and retail use cases. We'll discuss the specific models, data, and workflows in each use case and the infrastructure requirements to support them. You'll learn how NetApp reference architectures streamline deployment, operational management, and software development workflows using native integration with industry-standard IT and data science tools.
---