After clicking "Watch Now" you will be prompted to login or join.
---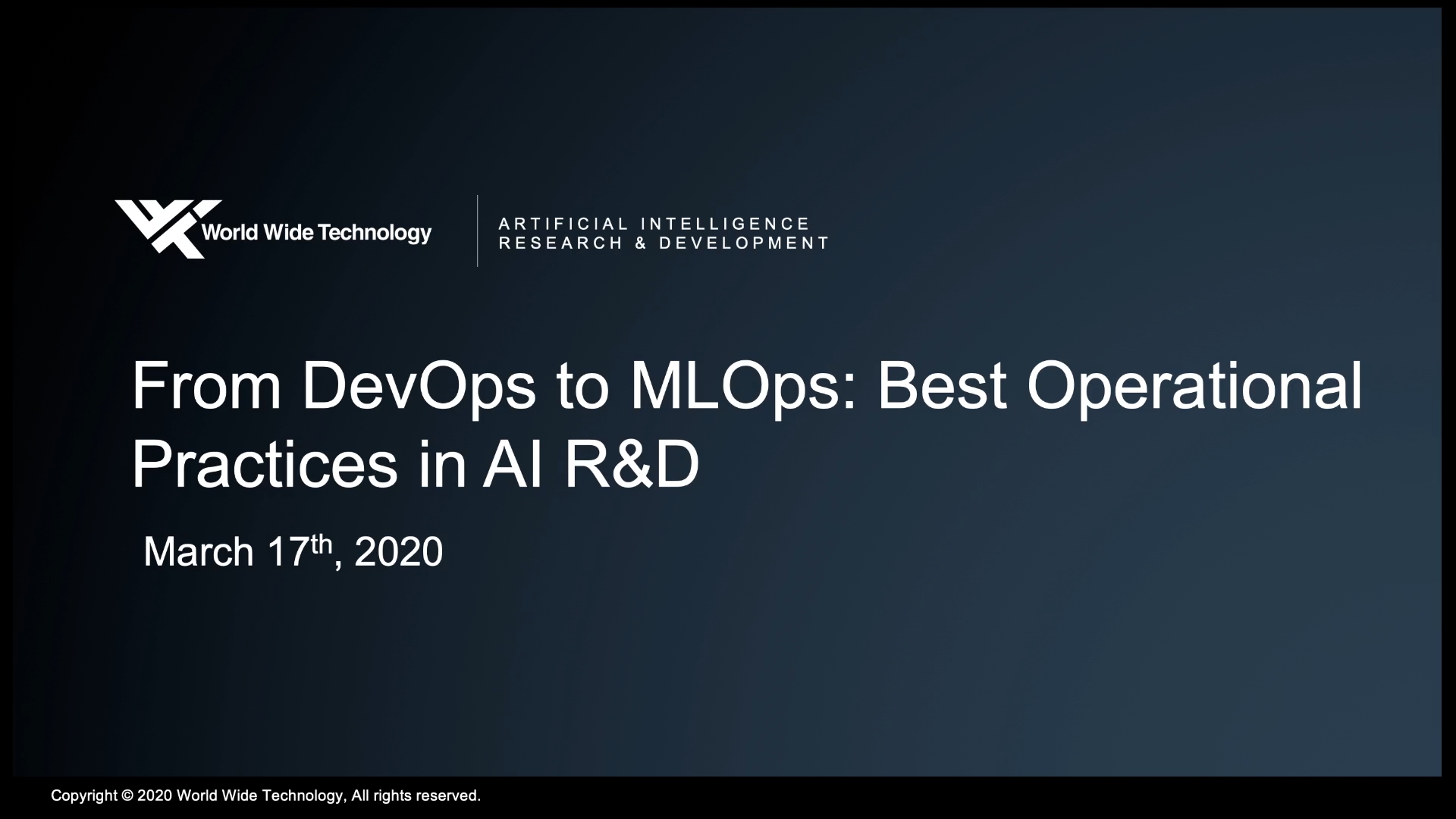 Click "Watch Now" to login or join the NVIDIA Developer Program.

WATCH NOW
From DevOps to ML-Ops: Best Operational Practices in AI R&D (Presented by World Wide Technology)
Yoni Malchi, World Wide Technology
GTC 2020
The AI R&D program at WWT has worked closely with WWT Application Services to bring agile software development concepts to the AI development world. Current AI teams in large organizations need effective operational foundations. One big foundational challenge is to develop and productionalize AI models in an iterative and streamlined fashion. Typical modeling steps often are done in ad hoc fashion, with many manual processes. The software development process in recent years has matured to allow for rapid iteration in development and production. The best practices there are known as DevOps. DevOps concepts can be leveraged for the AI process with some modifications. We'll discuss subtle differences between software development and AI development, and formalize the new best practices into ML-Ops to help practitioners achieve optimal AI development cycle.
---