After clicking "Watch Now" you will be prompted to login or join.
---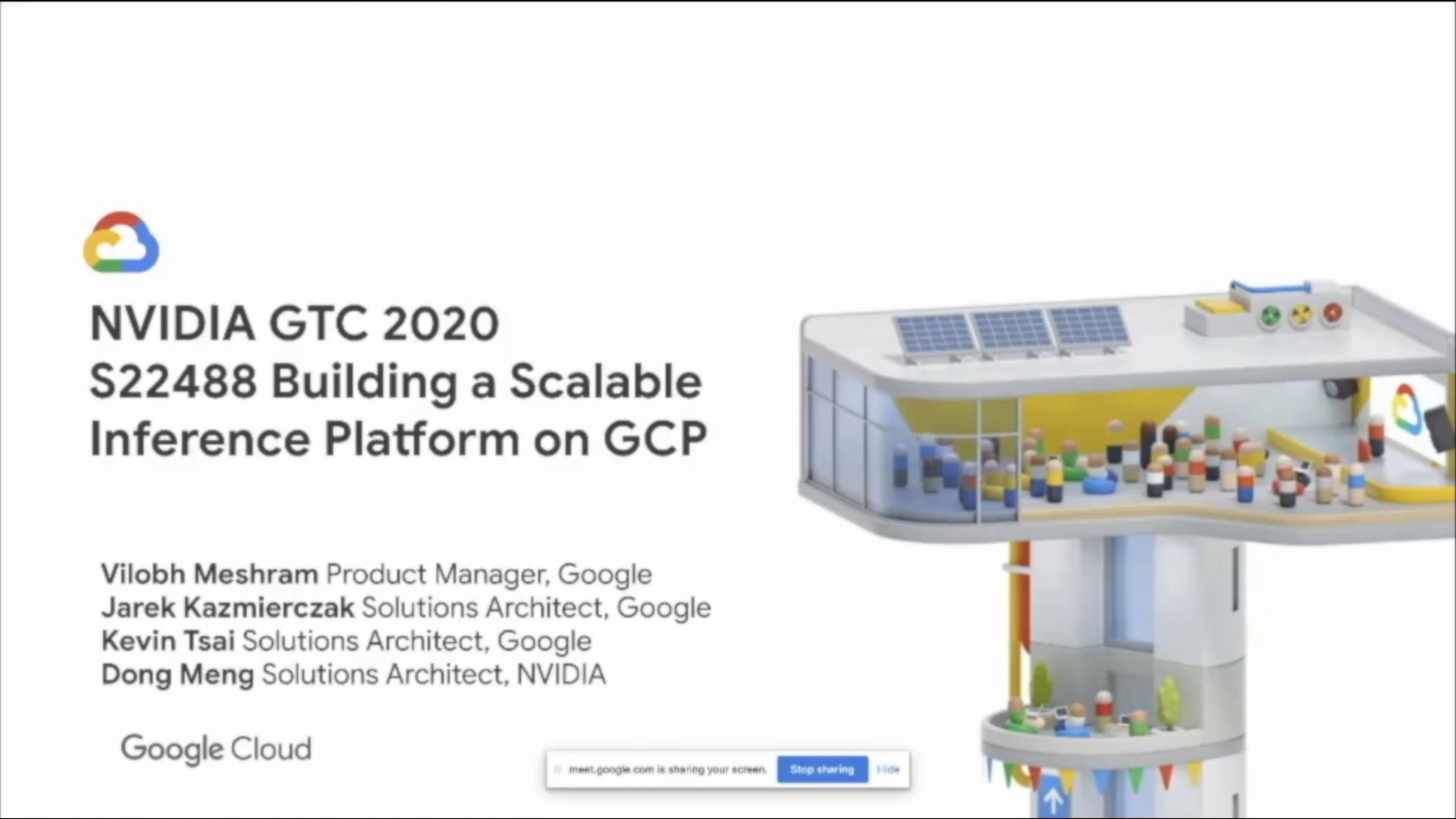 Click "Watch Now" to login or join the NVIDIA Developer Program.

WATCH NOW
Building a Scalable Inferencing Platform in GCP (Presented by Google)
Kevin Tsai, Google LLC | Jarek Kazmierczak, Google LLC
GTC 2020
In this session, we will talk about the lessons of building an inference platform at Google, including technology, processes, and the implementation of SRE practices. We will then discuss how you can build a similar shared service inference platform on GCP.
---