After clicking "Watch Now" you will be prompted to login or join.
---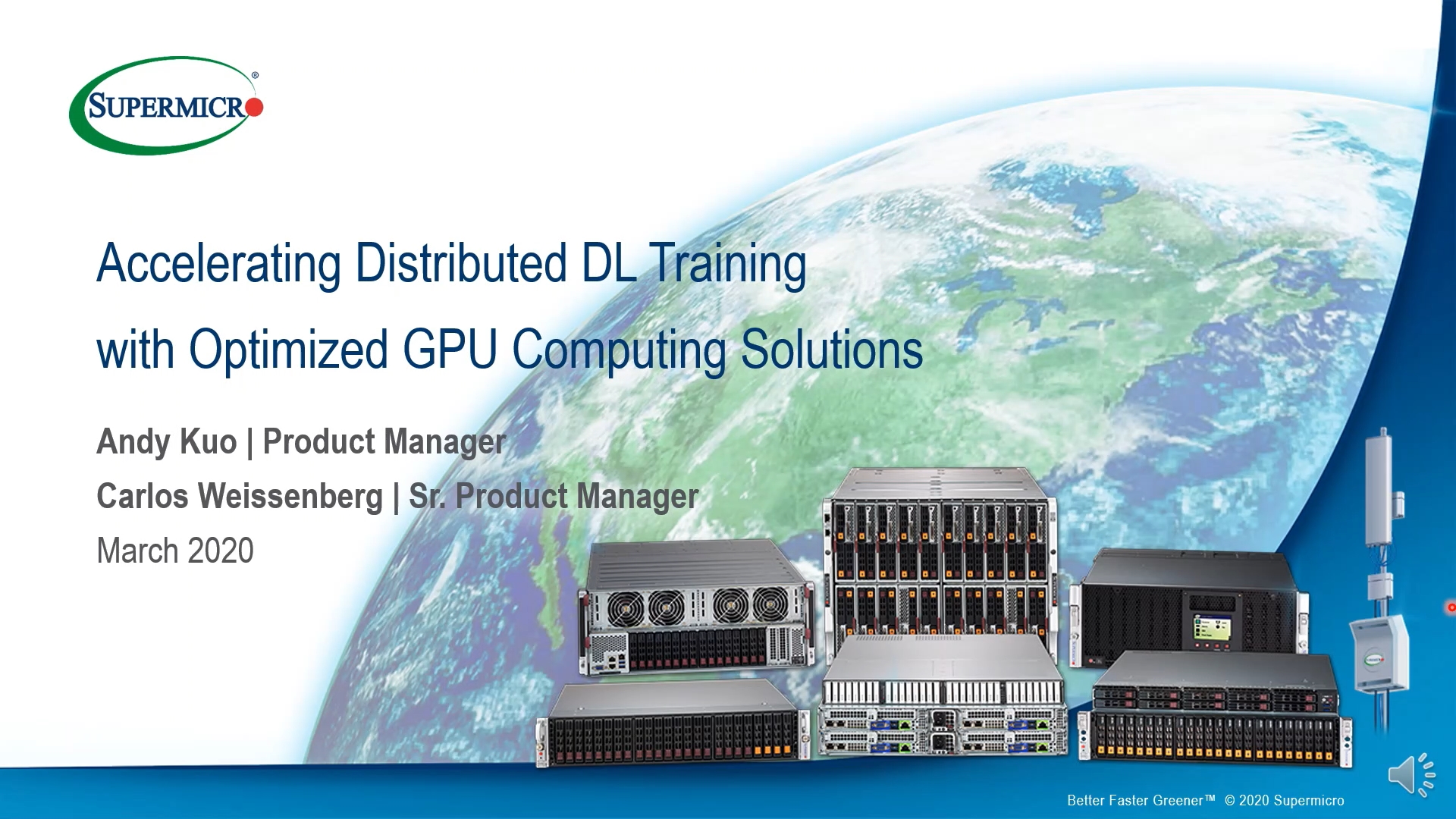 Click "Watch Now" to login or join the NVIDIA Developer Program.

WATCH NOW
Accelerating Distributed DL Training with Optimized GPU Computing Solution
Andy Kuo , Super Micro Computer, Inc. | Carlos Weissenberg, Super Micro Computer Inc.
GTC 2020
High-performance multi-GPU computing plays an important role to accelerate distributed Deep Learning training. Choosing the right GPU Topology could impose a considerable impact on training efficiency. This section mainly addresses key factors of distributed Deep Learning training, the hardware technologies as well as the different GPU based hardware solutions.
---