After clicking "Watch Now" you will be prompted to login or join.
---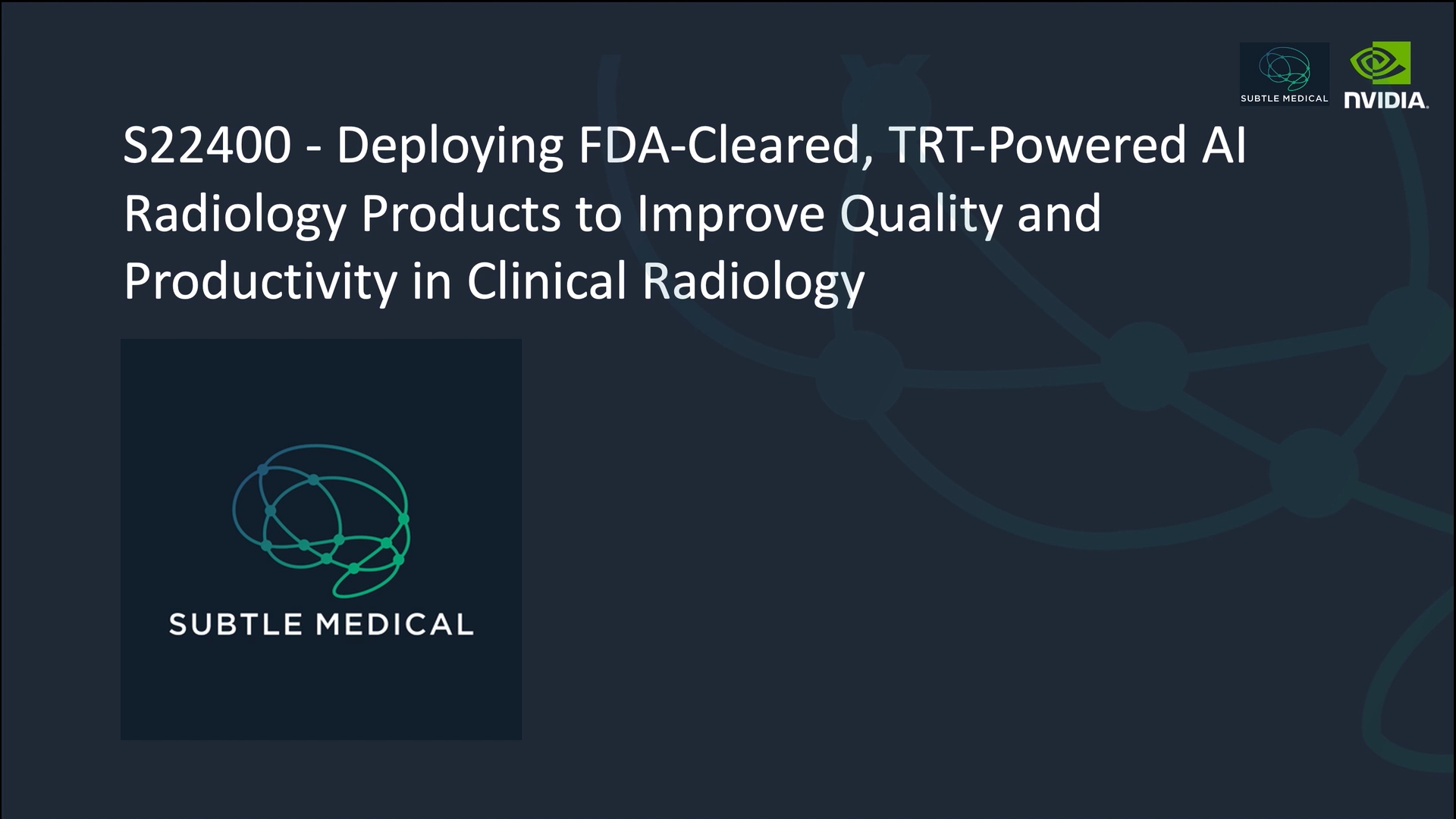 Click "Watch Now" to login or join the NVIDIA Developer Program.

WATCH NOW
Deploying FDA-Cleared, TRT-Powered AI Radiology Products to Improve Quality and Productivity in Clinical Radiology
Enhao Gong, Subtle Medical | Tao Zhang, Subtle Medical Inc
GTC 2020
SubtlePET and SubtleMR are FDA-cleared AI software products developed by Subtle Medical that use deep learning to significantly improve the image quality and efficiency for PET-CT and MRI exams. We'll introduce how Subtle develops AI that is generalizable and seamlessly deployed in clinical settings. Join our session to: Learn how to clinically evaluate and deploy AI software solutions at multiple hospitals and imaging centers, through Subtle's experience of working with Stanford University, the University of California at San Francisco, Hoag hospital, U-C San Diego, Middlesex, RadNet, and others; Understand how attention models and improved deep-learning architectures improve model performance; Learn benefits of training algorithms on NVIDIA DGX Station and DGX-1 systems, and how it provides flexibility and efficiency from prototyping to product; Learn how integrating with NVIDIA TensorRT can accelerate inference; SubtleMR will share there experience where turnaround time is critical, TRT provided additional speed of up to about 8.8x; and Learn techniques to show how to show evidence of significant clinical values and financial ROI to customer hospitals and imaging centers.
---