After clicking "Watch Now" you will be prompted to login or join.
---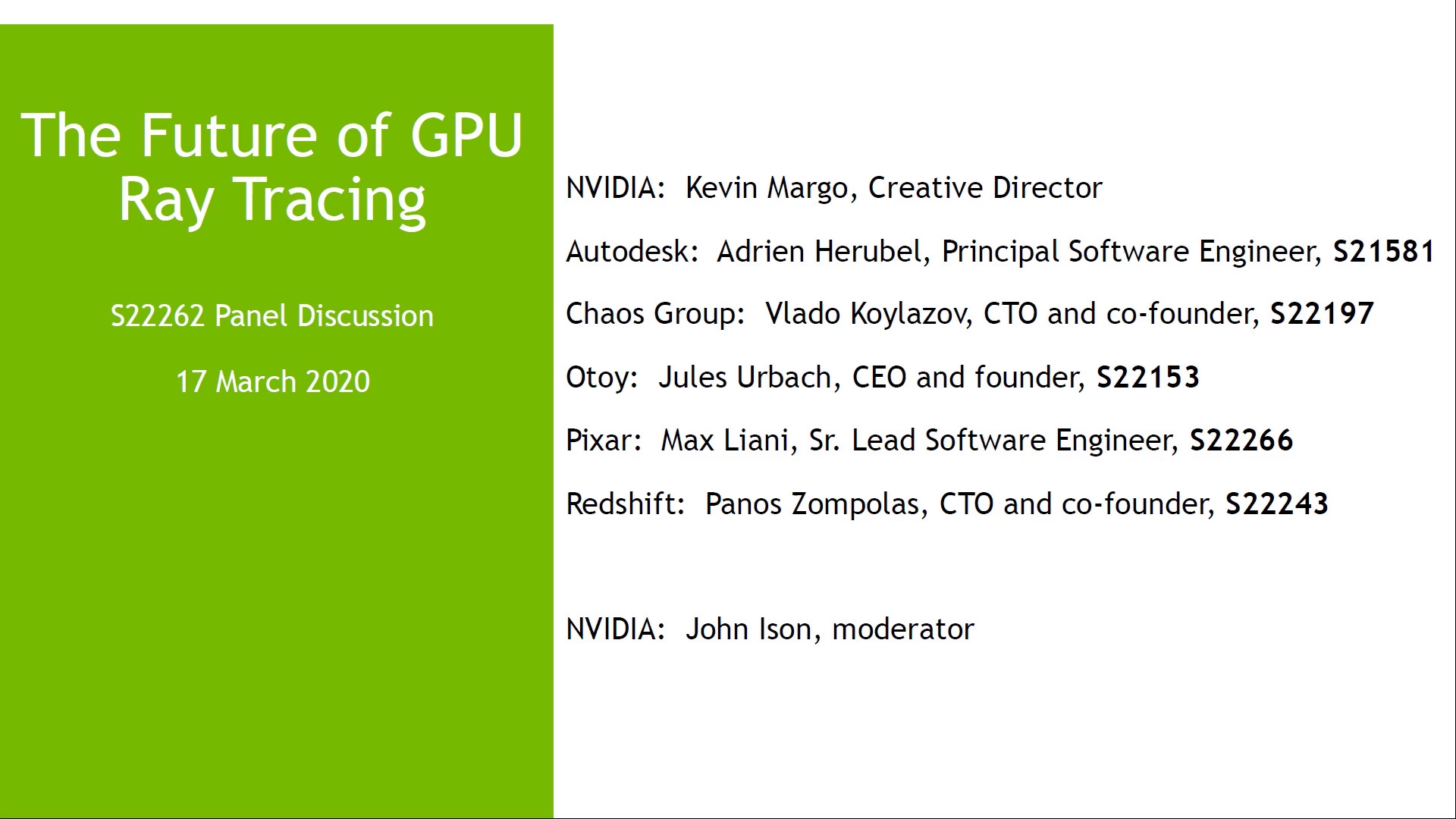 Click "Watch Now" to login or join the NVIDIA Developer Program.

WATCH NOW
The Future of GPU Raytracing
John Ison, NVIDIA Inc. | Kevin Margo, NVIDIA | Adrien Herubel, Autodesk | Jules Urbach, OTOY Inc | Vladimir Koylazov, Chaos Software, Ltd. | Max Liani, Pixar | Panagiotis Zompolas, Redshift Rendering Technologies | Luca Fascione, Weta Digital, Ltd.
GTC 2020
This panel brings together several of the world's leading GPU raytracing technologists, plus a pioneering user, to discuss and debate how GPU raytracing will transform the creative process in design, animation, games, and visual effects.
---