After clicking "Watch Now" you will be prompted to login or join.
---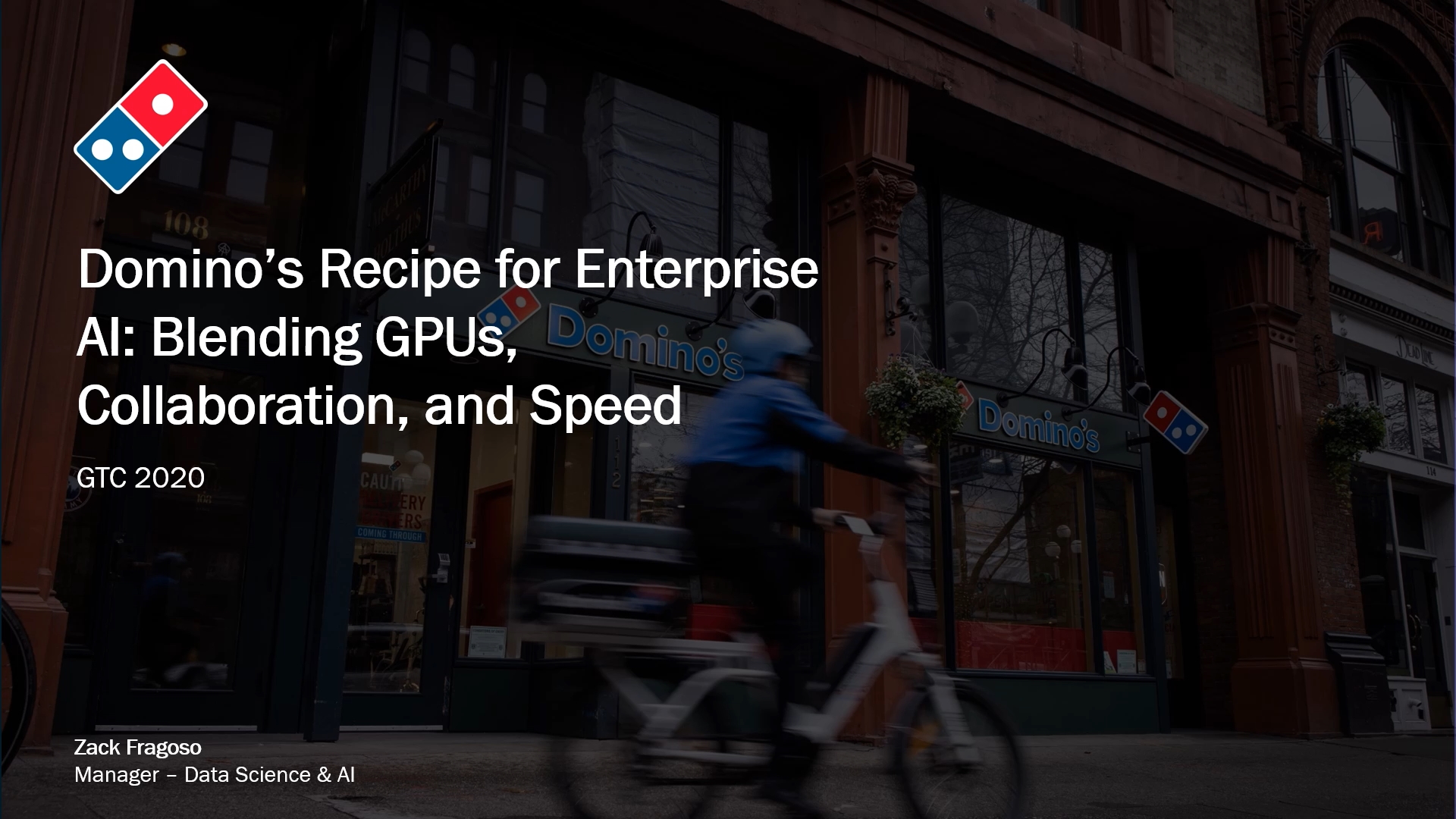 Click "Watch Now" to login or join the NVIDIA Developer Program.

WATCH NOW
How Domino's Leverages AI for Inference
Zachary Fragoso, Domino's
GTC 2020
Domino's data science team is diverse, but we are all united on the mission to make the customer experience and store operations better. AI has helped us achieve this mission, rewarding customers for ordering pizza, giving them a better estimate of when their order will be ready and improving their phone ordering experience. Routing orders more efficiently even helps our drivers get more tips! Nvidia products have helped us along the way by increasing our productivity, enhancing cross-team collaboration, and supporting our model life cycle management. We train and iterate on AI models faster and get them deployed faster to inference systems, accelerating time to business ROI. In this presentation I will discuss Domino's recipe for enterprise AI.
---