After clicking "Watch Now" you will be prompted to login or join.
---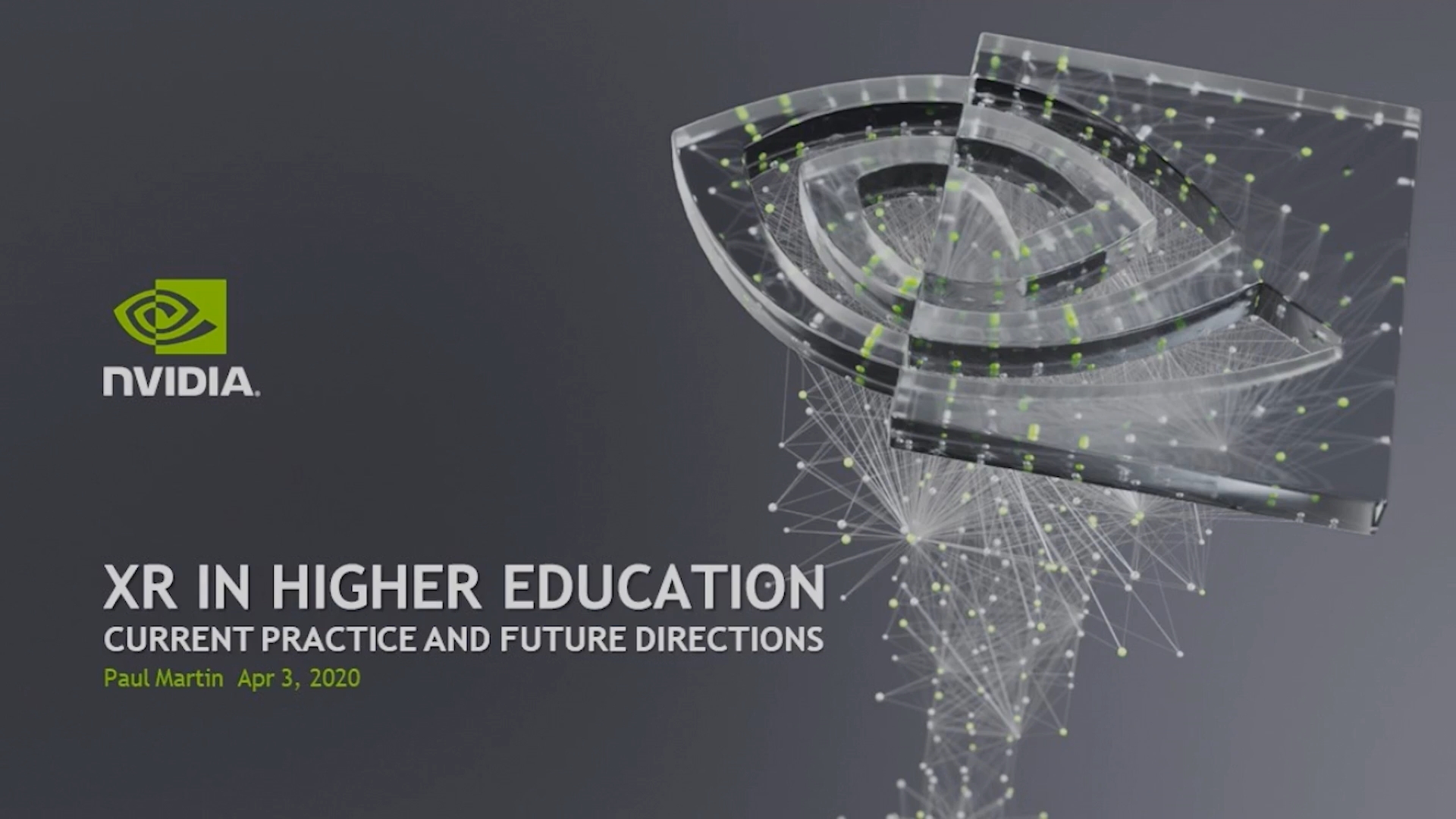 Click "Watch Now" to login or join the NVIDIA Developer Program.

WATCH NOW
XR in Higher Education: Current Practice and Future Directions
Paul Martin, HP Inc | Barbara DeHart, SAMA Learning | Robert Catto, Full Sail University | Anson Ho, Microsoft | Scott Greenwald, Three Space Lab
GTC 2020
Panelists representing the breadth of higher education, from physics to anatomy to XR research, will discuss their state-of-the art deployments and plans for the next two-to-four years.

This session can be enjoyed either as a traditional recorded video, which you can download or stream to your Desktop (see link below), or as an immersive experience using the ENGAGE application from VR Education Holdings. To watch this virtual session with the ENGAGE application, please follow these instructions below.

1. To start your free Engage VR (and desktop) session:
Create a free Engage account and download the Engage app (for VR or desktop) at: https://engagevr.io/ Engage for VR can also be downloaded from Steam.

2. To begin your Engage session:
Launch Engage app and login.
Go to Content: Public tab: "XR in Higher Education": Start
Wait a few seconds for session to load.

3. To play, pause, etc. the VR session:
Select Media: Playback Controls found here:
Desktop: ESC key
Vive: Small button on either controller.

---