After clicking "Watch Now" you will be prompted to login or join.
---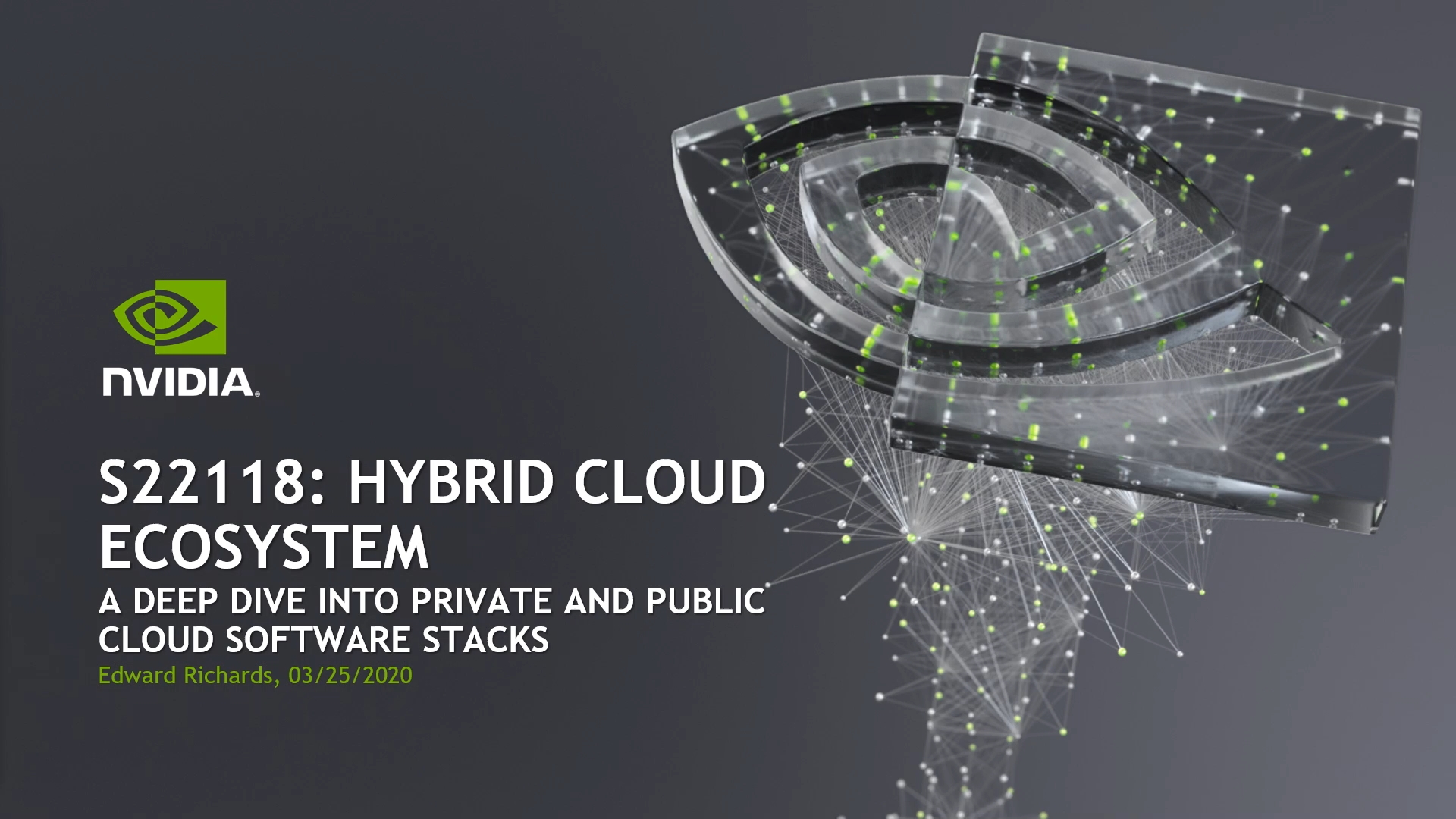 Click "Watch Now" to login or join the NVIDIA Developer Program.

WATCH NOW
Hybrid Cloud Ecosystem: A Deep Dive into Private and Public Cloud Software Stacks
Edward Richards, NVIDIA
GTC 2020
We'll cover how NVIDIA GPUs are used in virtual machines and containers on private and public clouds. We'll explain the different services and what their software stack looks like and how to best use them. Kubernetes is a common container orchestrator among them, but how each cloud deploys the Kubernetes pods is slightly different for each vendor. We'll explore how GPU workloads execute, either within a container created in a virtual machine running on a hypervisor or created directly on top of the base operating system.
---