After clicking "Watch Now" you will be prompted to login or join.
---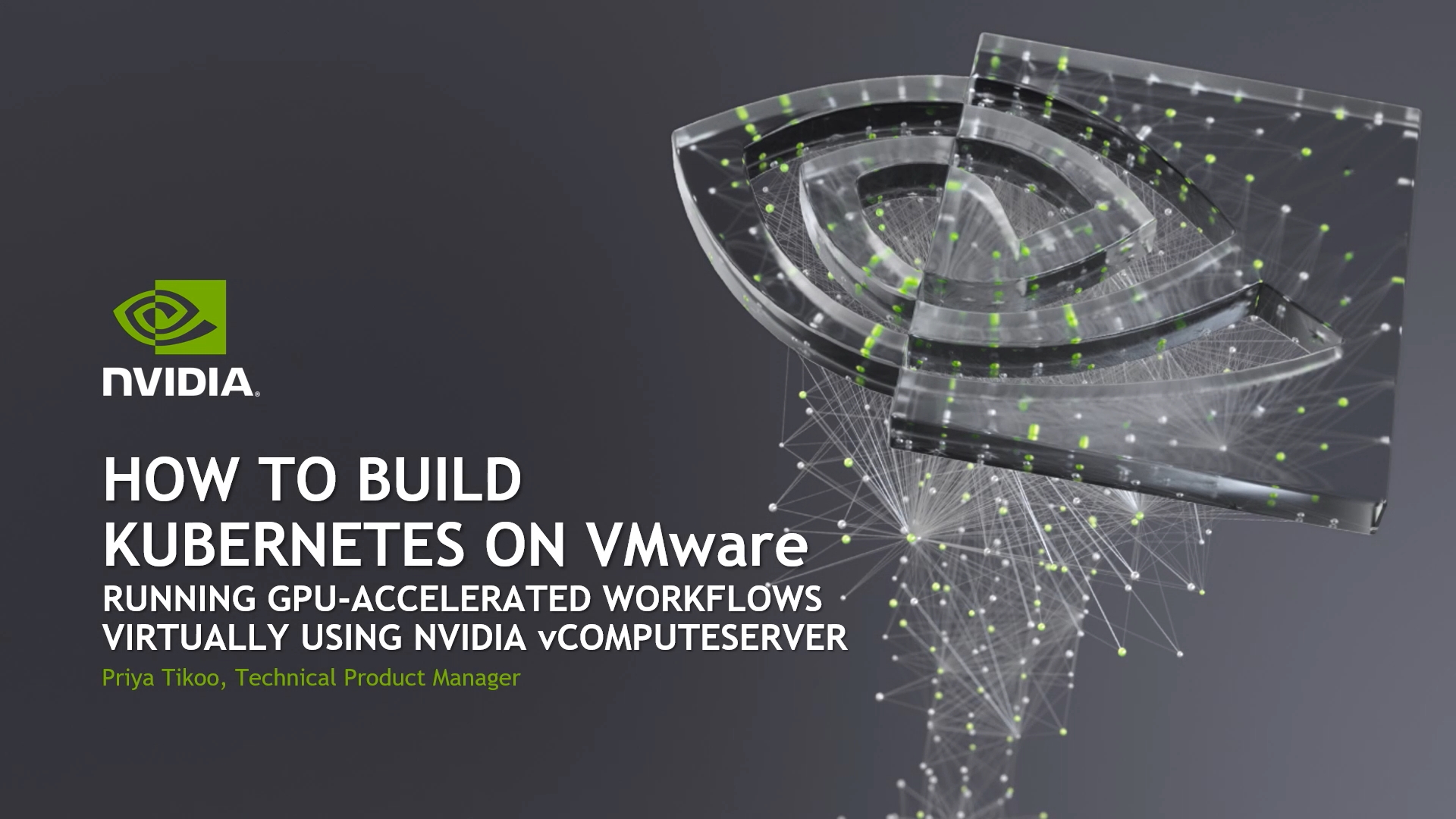 Click "Watch Now" to login or join the NVIDIA Developer Program.

WATCH NOW
How to Build a Kubernetes Stack on VMware
Edward Richards, NVIDIA | Priya Tikoo, NVIDIA
GTC 2020
Intelligent video analytics (IVA) is applicable across domains including entertainment, health care, retail, automotive, transport, home automation, safety, and security, but setting up an IVA environment can be complex. NVIDIA's DeepStream SDK delivers a complete streaming analytics toolkit for AI-based video and image understanding, as well as multi-sensor processing. We'll demonstrate how to build a Kubernetes stack on VMware, and show an IVA live demo on the virtual machine setup.
---