After clicking "Watch Now" you will be prompted to login or join.
---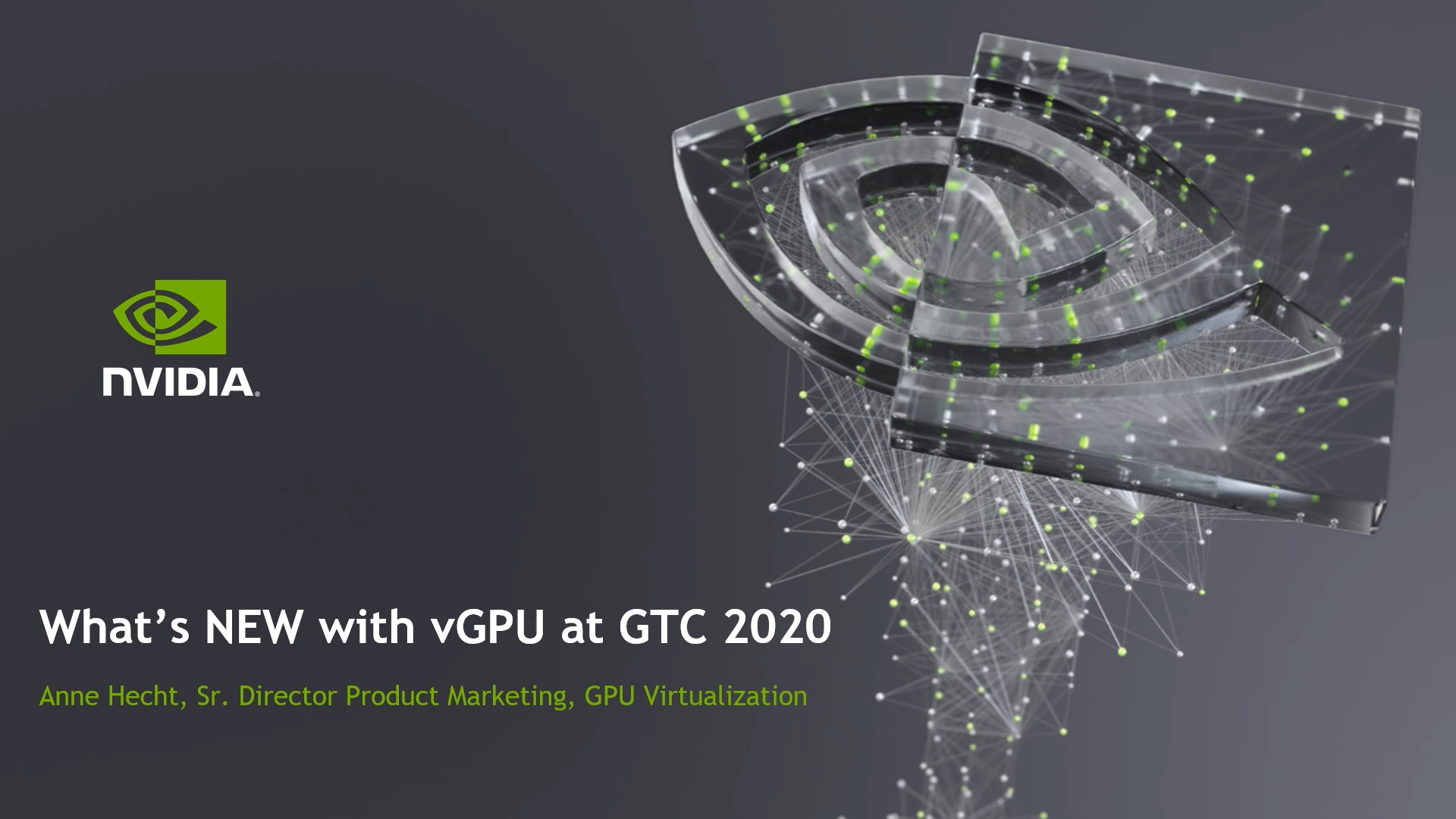 Click "Watch Now" to login or join the NVIDIA Developer Program.

WATCH NOW
What's New with NVIDIA Virtual GPU Technology: March 2020
Anne Hecht, NVIDIA | John Fanelli, NVIDIA
GTC 2020
NVIDIA virtual GPU (vGPU) technology transformed virtual desktop infrastructure by delivering a GPU-accelerated user experience. Innovations in NVIDIA vGPU technology enable IT to virtualize a GPU to be shared among multiple users, or enable a single user to harness the power of multiple GPUs in a virtual machine. We introduced a new way of GPU computing to virtualization and enabled increased data center efficiency when running multiple workloads. We'll talk about the latest evolution in NVIDIA vGPU and the latest enhancements to NVIDIA vGPU software. Now you can access the power of an NVIDIA GPU from anyplace — from the data center, in the cloud, to any endpoint you choose. Learn how NVIDIA vGPU technology is accelerating data center workloads with reduced complexity and improved utilization, and find out how to select the right server and GPU configuration to suit your specific virtualization use case.
---