After clicking "Watch Now" you will be prompted to login or join.
---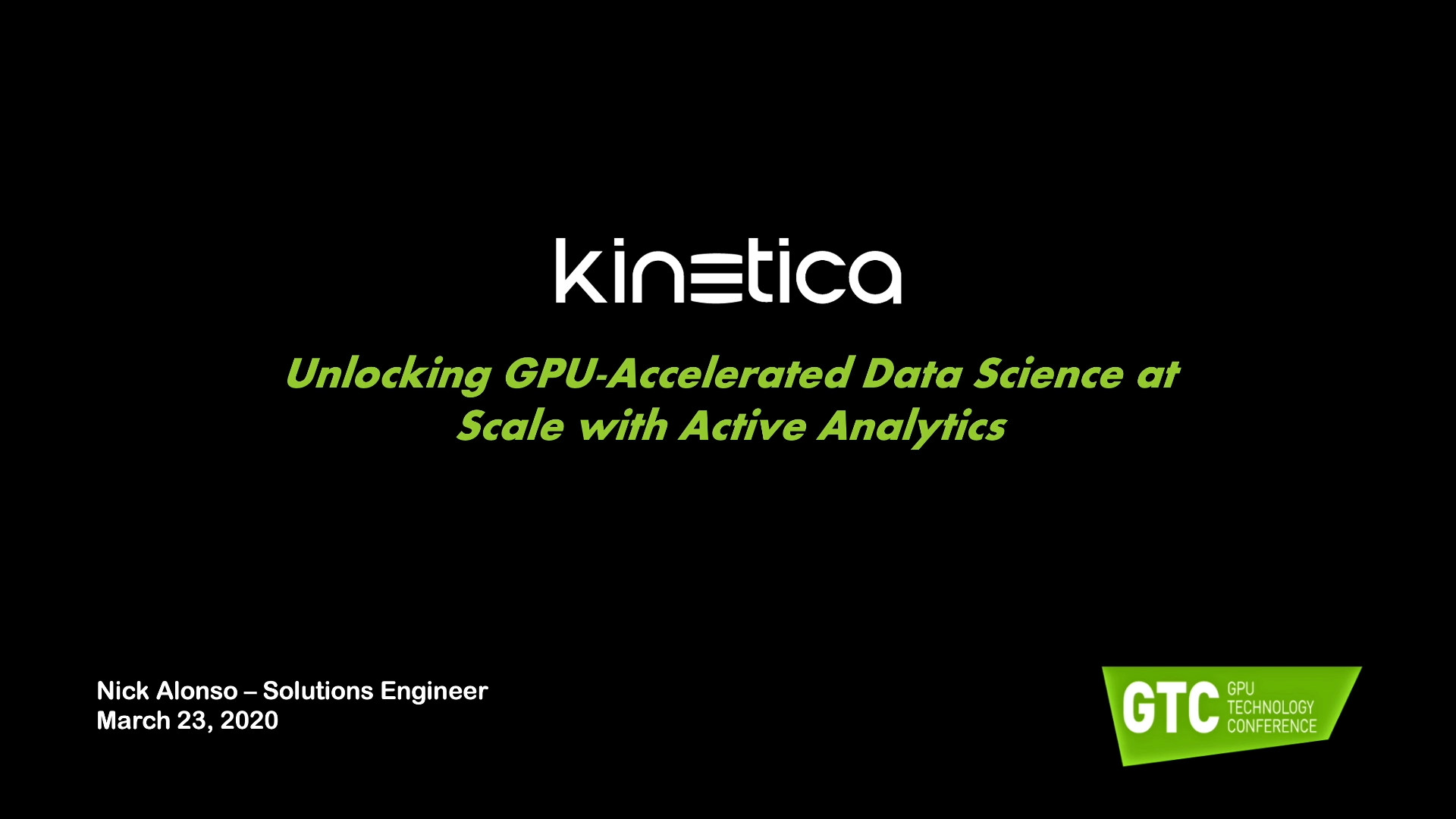 Click "Watch Now" to login or join the NVIDIA Developer Program.

WATCH NOW
Unlocking GPU-Accelerated Data Science at Scale with Active Analytics
Nima Negahban, Kinetica | Nick Alonso, Kinetica
GTC 2020
We'll highlight how a GPU-accelerated active analytics platform streamlines traditional data-science workloads, in a democratized, pushbutton environment. We'll explore a demo that shows how GPU-accelerated data science can significantly reduce time to insight, uncover new results, and improve model performance. Key topics will include simplified data access and engineering, integrated model training with RAPIDS, autonomous Kubernetes orchestration, comprehensive model auditing, and accelerated geospatial analytics at scale using the raw processing power of the GPU. You'll see how GPUs are a critical component in accelerating and augmenting the modern data science life cycle.
---