After clicking "Watch Now" you will be prompted to login or join.
---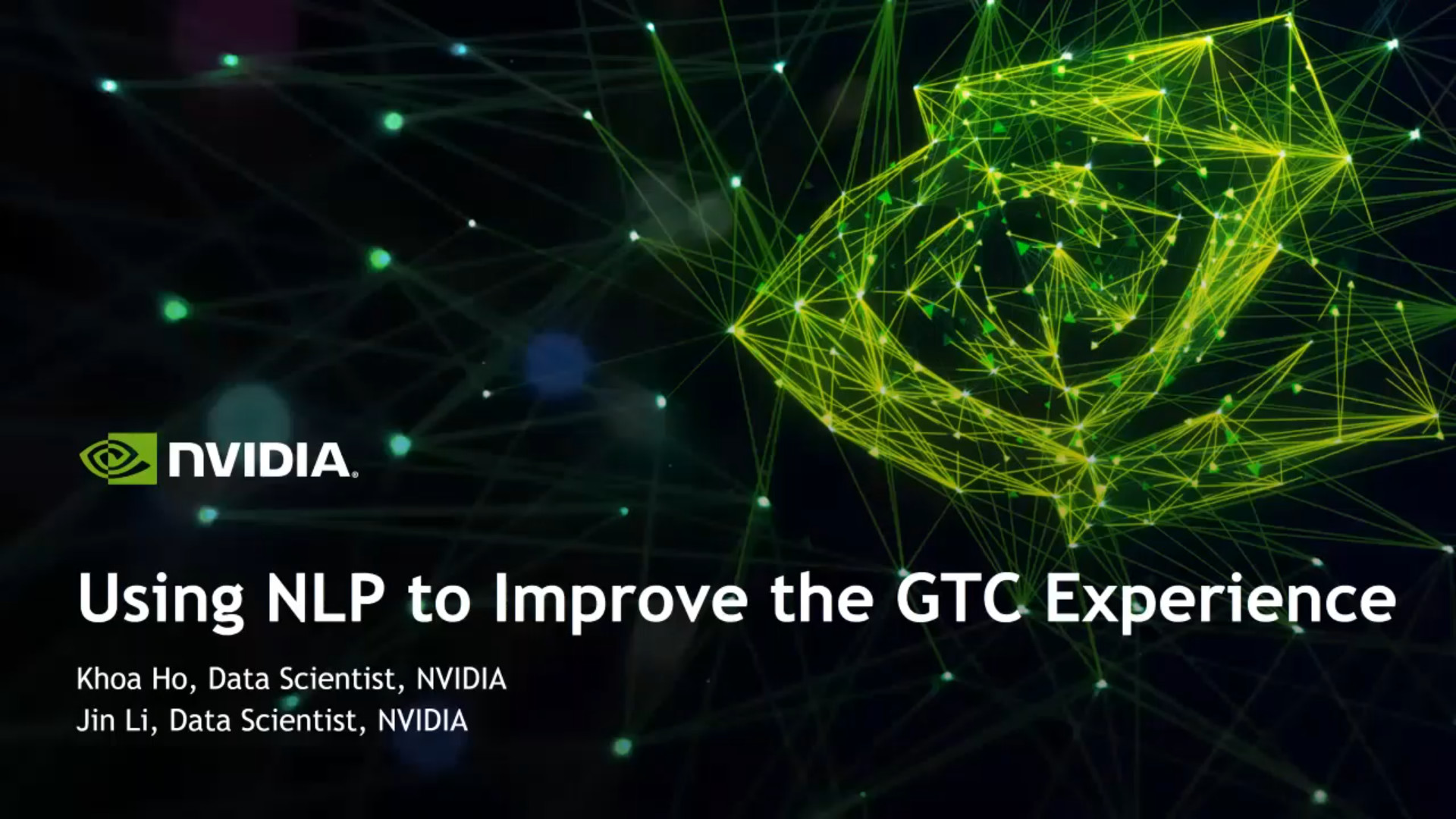 Click "Watch Now" to login or join the NVIDIA Developer Program.

WATCH NOW
Improving GTC Experience with Modern NLP Techniques
Jin Li , NVIDIA | Khoa Ho, NVIDIA
GTC 2020
We'll briefly discuss recent advances in NLP, such as unsupervised learning and transfer learning with large pre-trained language models (BERT, GPT), and their impacts on some enterprise problems/applications that have small labeled or large unlabeled domain-specific text datasets. Specifically, we'll walk through the challenges, opportunities, and implementations of several projects that aim to improve the experience of submitting talks to and attending GTC. We'll discuss "NVIDIA Semantic Content View", a tag-suggestion feature and a new addition to GTC 2020 Call for Proposal form, helping speakers choose topic tags and encouraging tagging consistency between GTCs, as well as other, related NLP applications. No background is required.
---