After clicking "Watch Now" you will be prompted to login or join.
---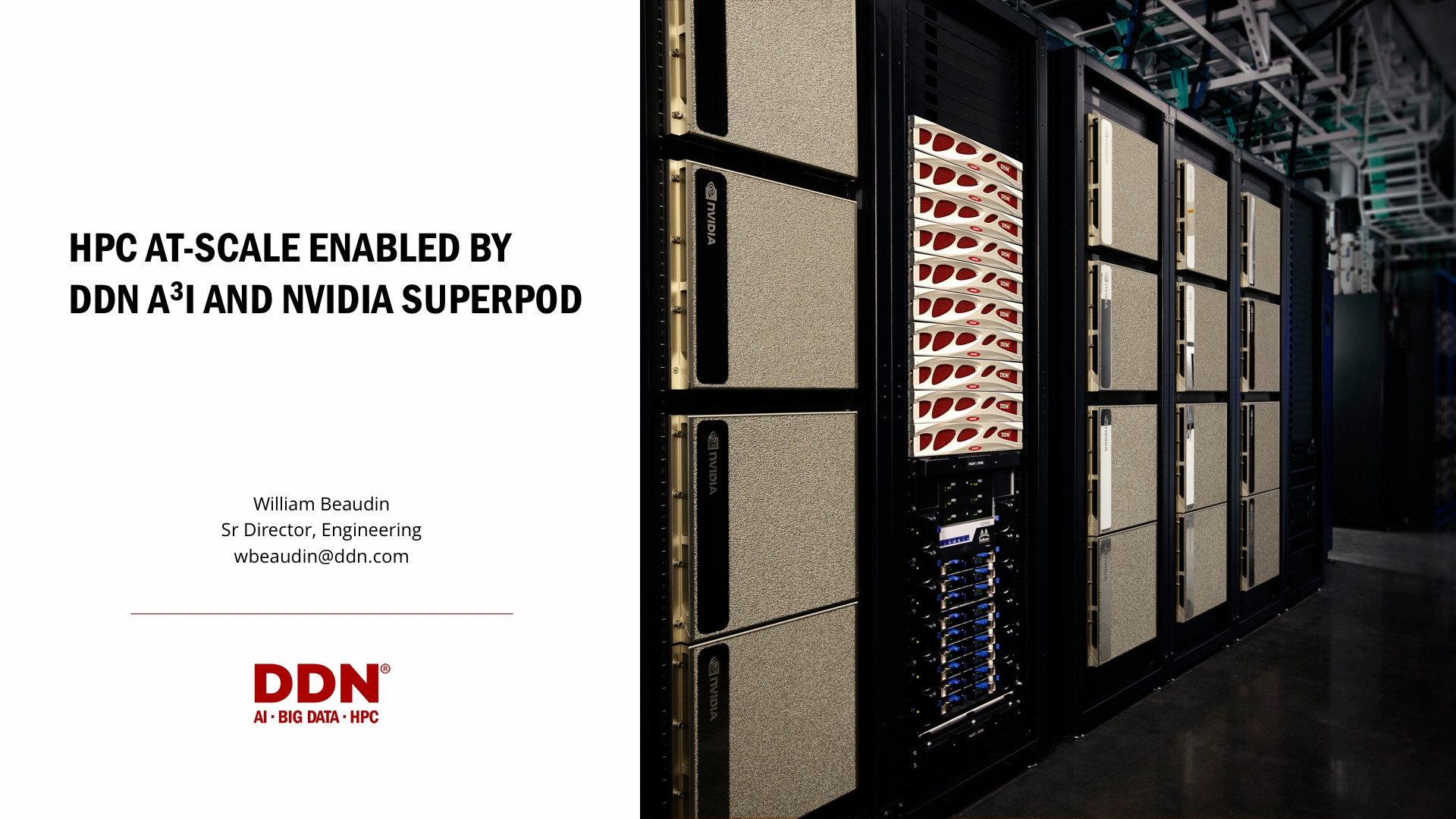 Click "Watch Now" to login or join the NVIDIA Developer Program.

WATCH NOW
HPC at Scale Enabled by DDN A3i and NVIDIA SuperPOD (Presented by DDN)
William Beaudin, DDN
GTC 2020
Enabling high performance computing through the use of GPUs requires an incredible amount of IO to sustain application performance. We'll cover architectures that enable extremely scalable applications through the use of NVIDIA's SuperPOD and DDN's A3I systems.
---