After clicking "Watch Now" you will be prompted to login or join.
---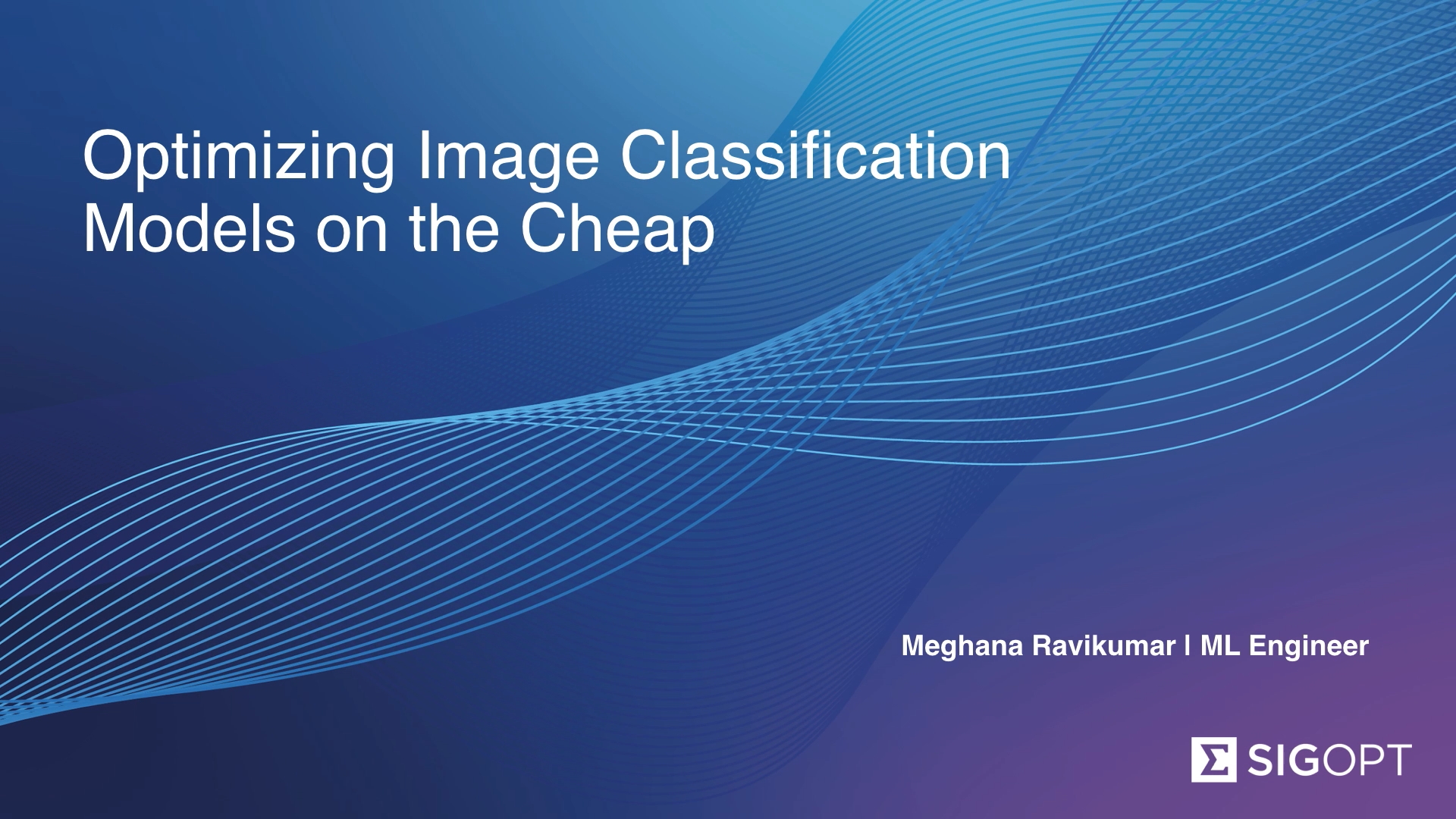 Click "Watch Now" to login or join the NVIDIA Developer Program.

WATCH NOW
Optimized Image Classification on the Cheap
Meghana Ravikumar, SigOpt
GTC 2020
We'll anchor on building an image classifier trained on the Stanford Cars dataset to evaluate two approaches to transfer learning — fine tuning and feature extraction — and the impact of hyperparameter optimization on these techniques. Once we define the most performant transfer-learning technique for Stanford Cars, we'll explore Bayesian Optimization as a black-box optimization technique to tune image-transformation parameters required to augment the model, using the downstream image classifier's performance as the guide. Drawing on a rigorous set of experimental results can help us answer the question: How can resource-constrained teams make tradeoffs between efficiency and effectiveness using pre-trained models?
---