After clicking "Watch Now" you will be prompted to login or join.
---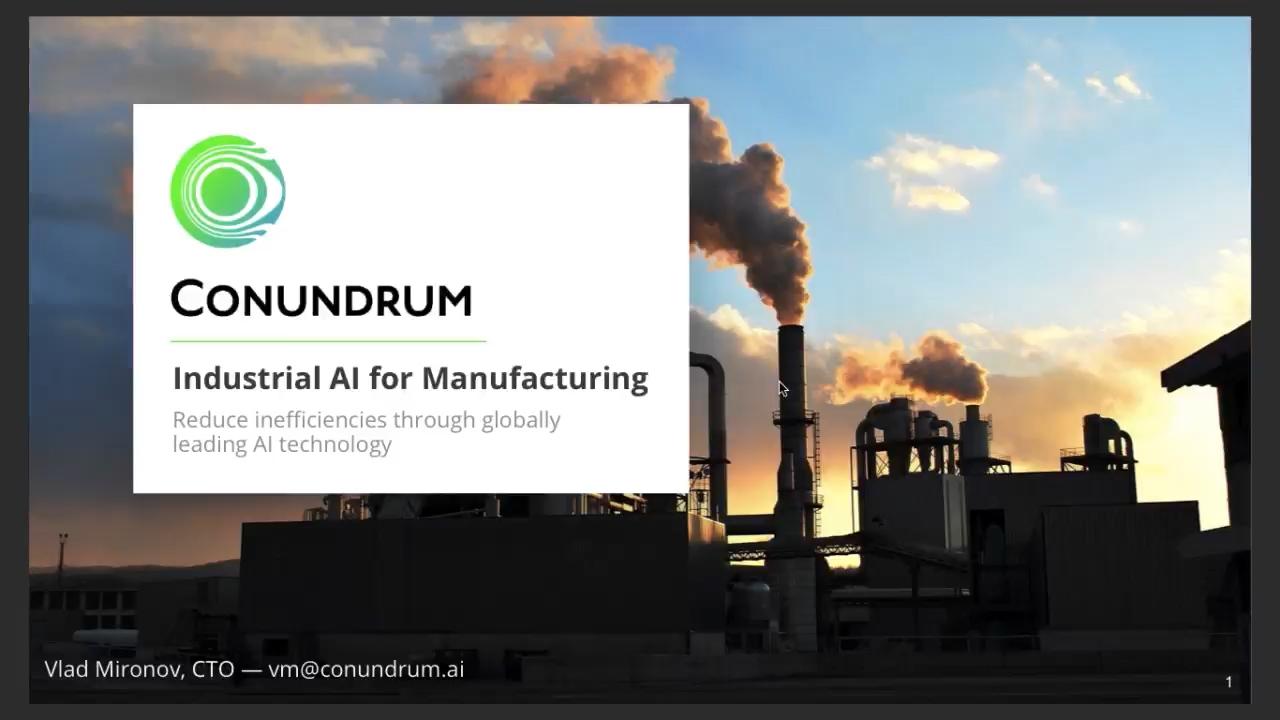 Click "Watch Now" to login or join the NVIDIA Developer Program.

WATCH NOW
Challenges of Using Self-Adaptive Deep Neural Networks for Real-Time Production for Industrial Cases
Vladislav Mironov, Conundrum Industrial Limited | Leo Goldfeld, Conundrum Industrial Limited
GTC 2020
We'll talk about using self-adaptive deep neural networks for predictive maintenance, quality control and optimization, and anomaly detection for industrial time-series data. Using the Conundrum platform, we'll discuss real cases from the metals and mining, chemical, and oil and gas industries, including the architecture of applications and problems that are only solvable with deep learning. One of the major challenges in manufacturing is a rapidly changing environment due to equipment upgrades, changes in production configuration, fluctuations of external environment, variety of products in the same production line, and more. We'll tell you about methods we implement in Conundrum platform that make DL industrial applications ready for production — stable, robust and adaptive.
---