After clicking "Watch Now" you will be prompted to login or join.
---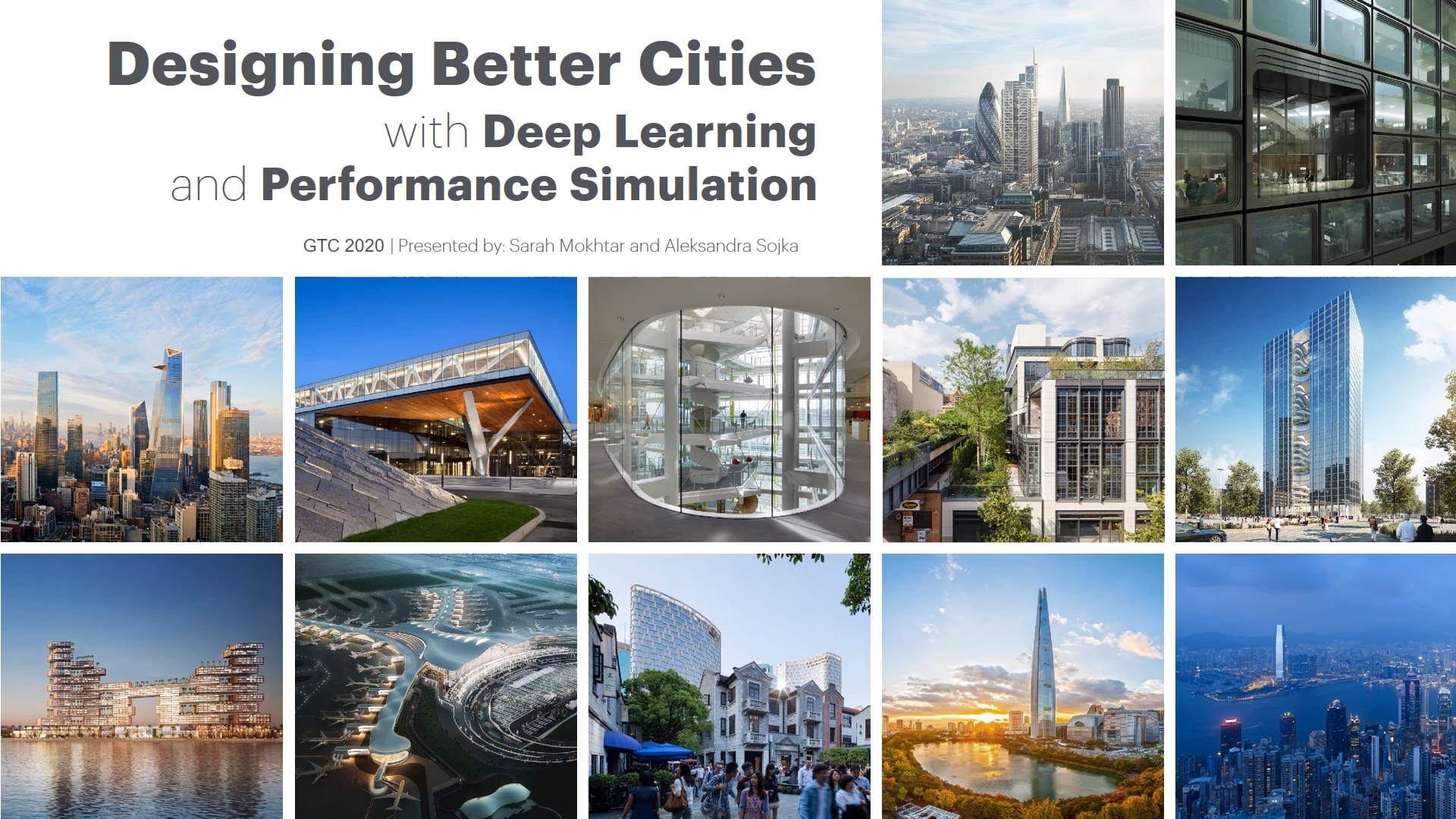 Click "Watch Now" to login or join the NVIDIA Developer Program.

WATCH NOW
Designing Better Cities with Deep Learning and Performance Simulation
Sarah Mokhtar, Kohn Pedersen Fox Associates | Aleksandra Sojka, Kohn Pedersen Fox Associates
GTC 2020
We'll present the use of conditional generative adversarial networks to augment the architectural design process with real-time performance analytics, including wind flow and internal daylight. Building-performance simulation tools have been used for decades in architecture and urban design, but their time and computational expense make them ineffective during the early stages when they are most relevant. We'll describe the challenges in building the dataset, encoding multi-variate parameters, and translating the model's output into the most useful format. We'll also present our exploration of different neural network architectures, selection of the appropriate loss function, and optimization of the training process to fully utilize the RTX 8000 GPU. Finally, we'll touch on our considerations in deploying the trained model with the goal of the real-time inference, and how we applied it on projects in practice.
---