After clicking "Watch Now" you will be prompted to login or join.
---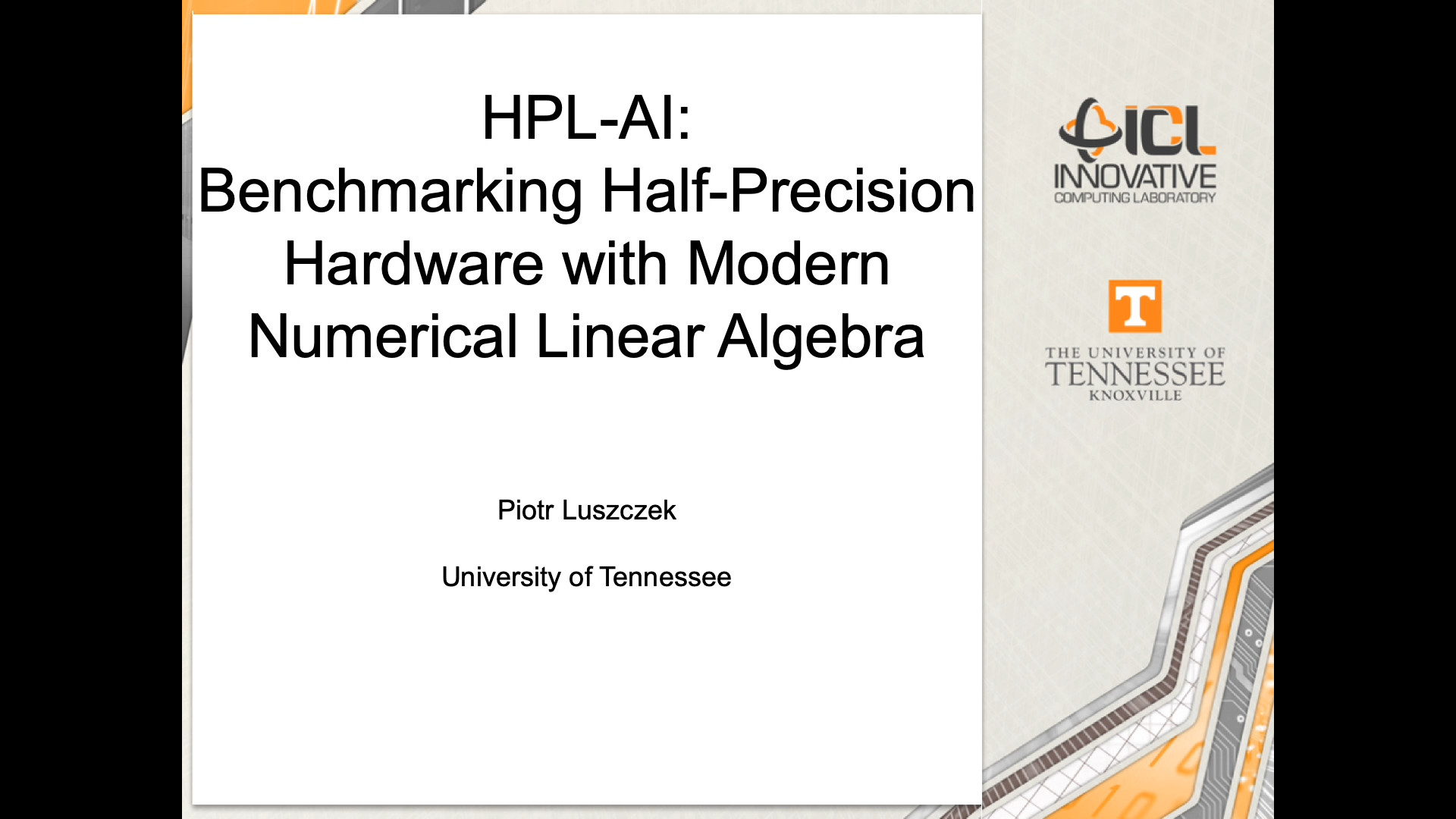 Click "Watch Now" to login or join the NVIDIA Developer Program.

WATCH NOW
HPL-AI: Benchmarking Half-Precision Hardware with Modern Numerical Linear Algebra
Piotr Luszczek, University of Tennessee
GTC 2020
We'll present the mixed-precision iterative and direct methods used by the HPL-AI benchmark. These new approaches are instrumental in kernel-based performance evaluation of modern hardware accelerators that offer fast implementation of limited-precision floating-point units. The scope of the benchmark spans a number of important computational patterns that scientific codes, both in the past and on modern GPUs, often rely upon. We had to resolve a number of numerical issues to achieve a robust implementation, and we'll present those results for relevant background on the design process involved in benchmarking and how it can be leveraged for the benefit of the GTC audience.
---