After clicking "Watch Now" you will be prompted to login or join.
---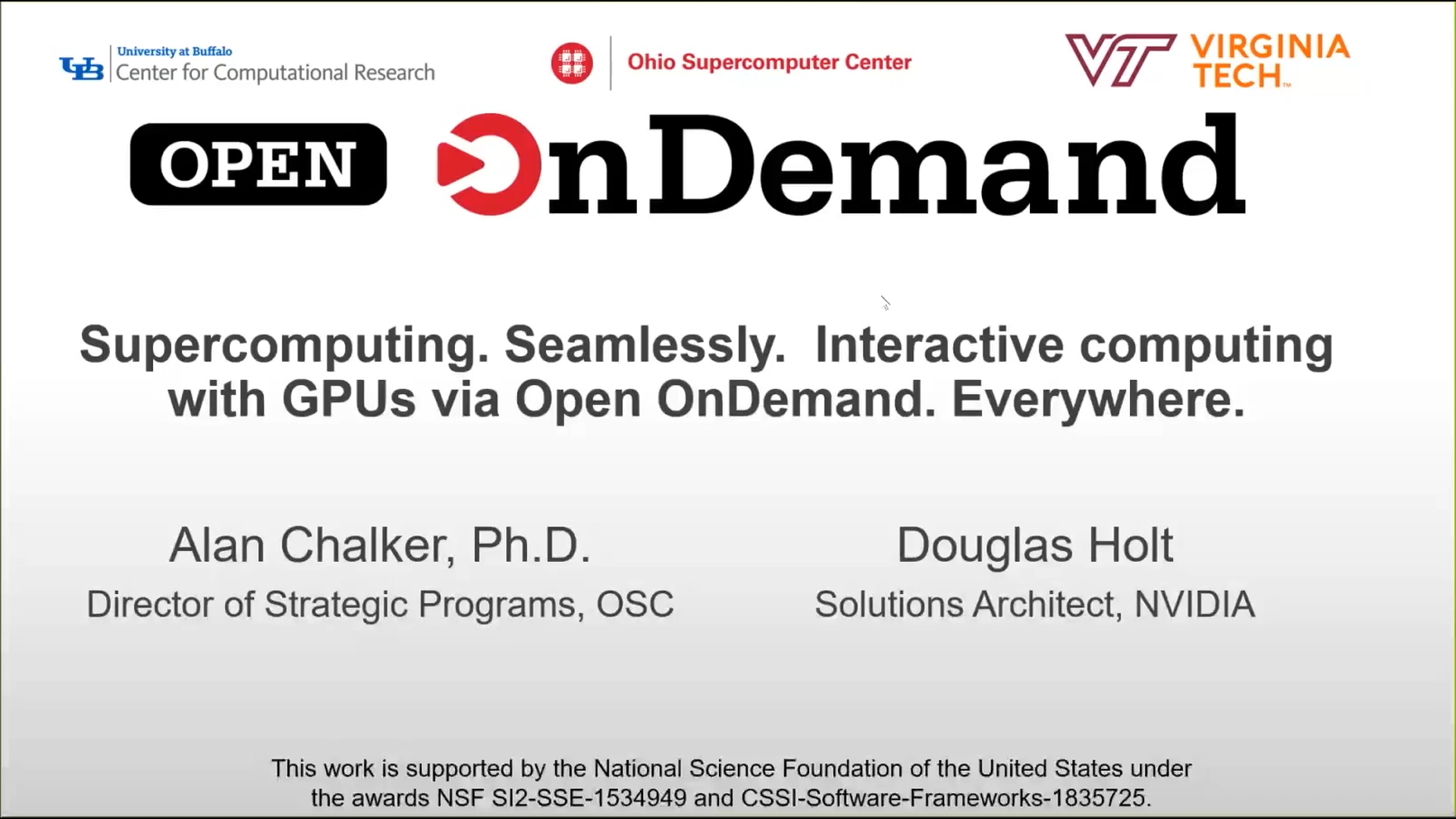 Click "Watch Now" to login or join the NVIDIA Developer Program.

WATCH NOW
Supercomputing Seamlessly: Interactive HPC and AI with GPUs via Open OnDemand
Doug Holt , NVIDIA | Alan Chalker, Ohio Supercomputer Center
GTC 2020
Discover how Open OnDemand (OOD) can help lower the barrier to entry and ease access to clusters of HPC resources for all users of scientific and AI workloads. We'll touch upon the capabilities and architecture of OOD, installation experiences, the priority of upcoming features such as customized workflows, training users, integration with other science gateways, and growing the community. We'll emphasize the joint efforts between NVIDIA and the OOD team to provide GPU-specific metrics, accessibility, and workflows to facilitate utilization of GPUs in multi-system HPC environments. OOD, already used in dozens of HPC centers, is a National Science Foundation-funded open-source portal that provides an easy way for system administrators to offer round-the-clock web access to their resources from desktop or mobile devices.
---