After clicking "Watch Now" you will be prompted to login or join.
---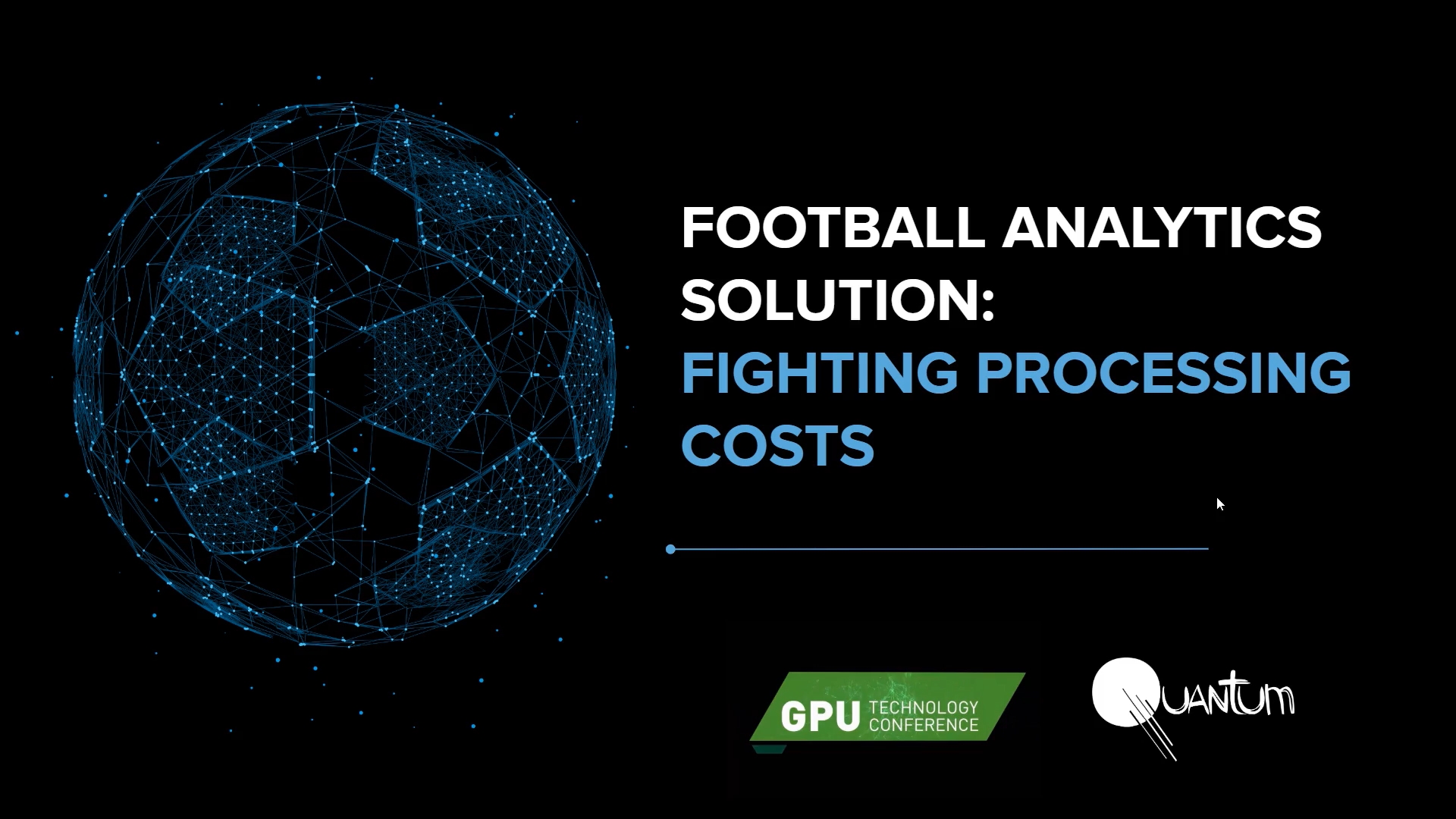 Click "Watch Now" to login or join the NVIDIA Developer Program.

WATCH NOW
Football Analytics Solution: Fighting Processing Costs
Oleksandr Dolgaryev, Quantum
GTC 2020
Find out how to create a video analytics pipeline from the ground up. We'll use the football analytics solution developed in Quantum as an example. It includes player and ball detection and tracking, intricate preprocessing steps, and various player and game statistics calculations. When designing this kind of product, there is often a need to match non-functional requirements, such as processing-cost reduction, to compete with existing video analytics services (Amazon Rekognition, for example). Learn how switching from a self-written pipeline to using TensorRT Inference Server made our project go from proof-of-concept to production, and the pitfalls we encountered along the way.
---