After clicking "Watch Now" you will be prompted to login or join.
---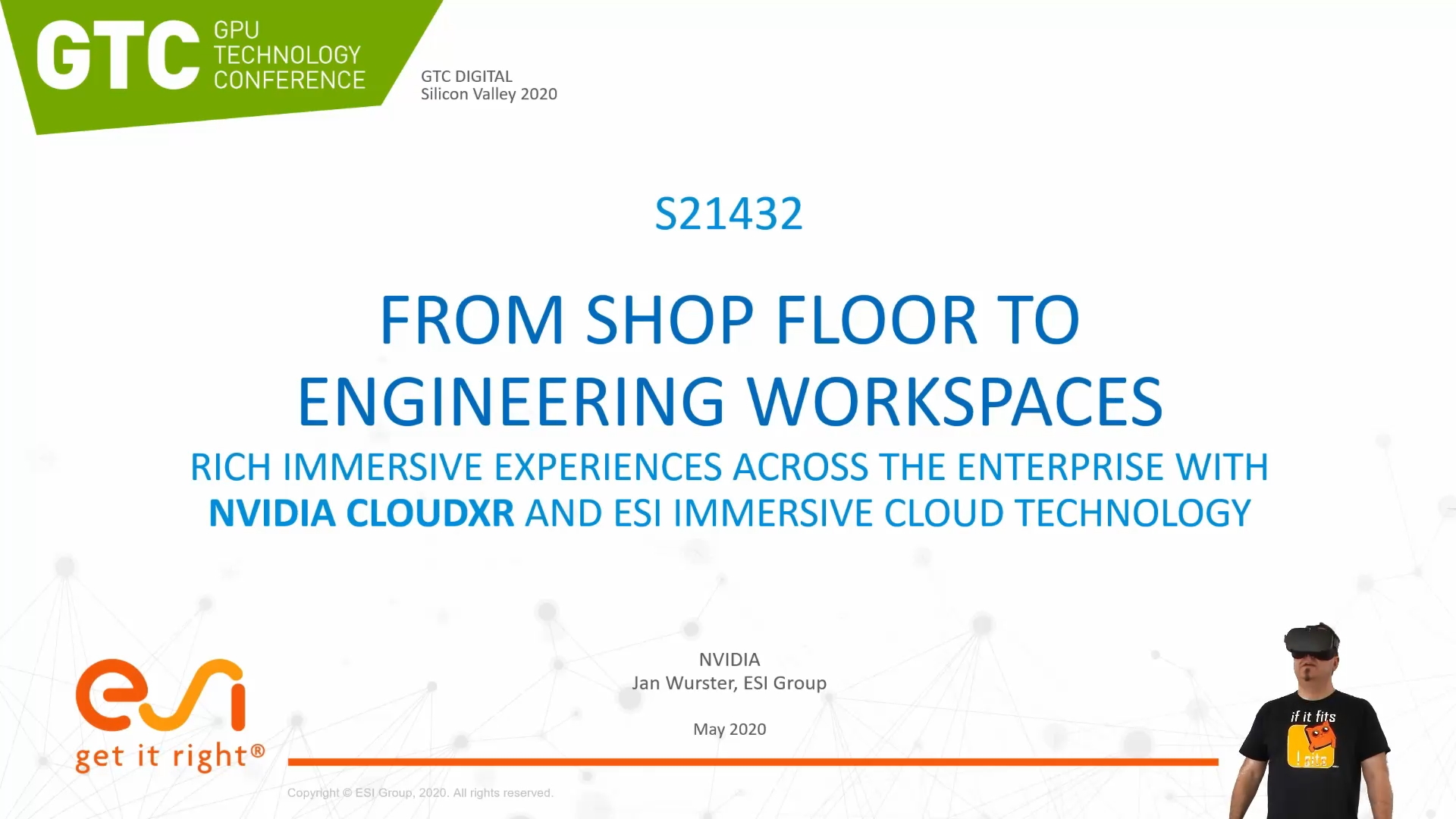 Click "Watch Now" to login or join the NVIDIA Developer Program.

WATCH NOW
From Shop Floor to Engineering Workspaces: Rich Immersive Experiences Across the Enterprise, NVIDIA CloudXR and ESI Immersive Cloud Tech.
Jan Wurster, ESI Group
GTC 2020
We'll explore the challenges in designing user-centric, collaborative enterprise extended-reality experiences, and the architectural considerations in deploying a scalable virtualized infrastructure to deliver democratized job-to-be-done applications to all of the transformed digital enterprise. By tethering to complex software and immobile hardware, high maintenance and complexity are still major obstacles to the ubiquitous adoption of virtual and augmented reality, especially in challenging environments such as production and manufacturing. Decoupling hardware and experience through high-efficiency streaming, NVIDIA CloudXR offers independence from physical workstations. By adding CloudXR capabilities to ESI's immersive data center concept, enterprises can now democratize the benefits of AR and VR, optimizing the use of computing resources and data.
---